Mental Health Awareness Week 2021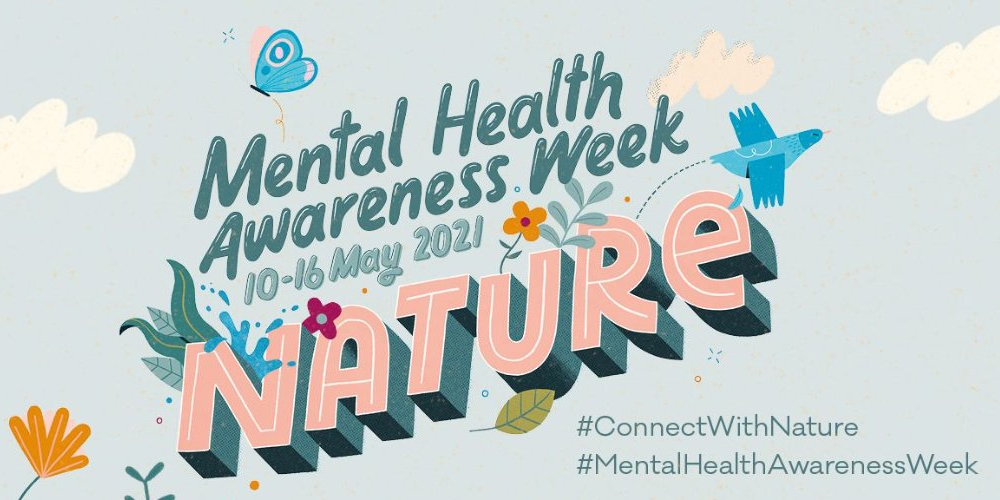 This year, the Mental Health Foundation is using this week to highlight the important role nature can play in boosting wellbeing and maintaining good mental health, as well as raising awareness of the inequalities we still have to overcome to allow nature to be open to all.
Mental Health Awareness Week is here, and the theme for 2021 is "Connect with Nature". Many people have developed a greater appreciation for nature during the pandemic, as we were often limited to going out only in our local parks, beaches, woodlands and other green spaces during lockdown. 
Research from the Mental Health Foundation on the mental health impacts of the pandemic showed going for walks outside was one of the nation's top coping strategies: 45% of people surveyed said that being in green spaces had been vital for their mental health. Websites which showed footage from webcams of wildlife saw web traffic increase by over 2000%. (Source: MHF) Wider studies also found that during lockdowns, people not only spent more time in nature but were noticing it more.
"I did the same walk through the woods every day for months with my baby during the first lockdown, while I was on maternity leave," said AFK's Marketing and Communications Manager, Jade. "Each day we noticed something new, especially as the seasons changed. And we found new areas to explore and enjoy that we probably wouldn't have if the pandemic hadn't happened. As much as I wished we could have gone to baby groups or met friends in cafes, I'm actually really grateful for how much time we spent outside in my daughter's first year of life. Given we live in London, I never expected her to spend so much time in nature as a baby – but now it's a much-loved part of our routine and we get out into the woods whenever we can!"
Many of our staff were on furlough or working from home during the pandemic, and found refuge in nature during difficult times:
"Nature is my sanctuary and my grounding, and this year it has meant more to me than ever to keep my mental health in balance," said AFK's Events & Community Fundraising Manager, Caroline. "Whether that was a walk in my local area, escaping to the countryside for a wild swim, a bonfire in the garden, getting cuddles from my cats or taking steps in my journey to use more natural, sustainable products. Mother Nature, you got me and helped me through this wild year!"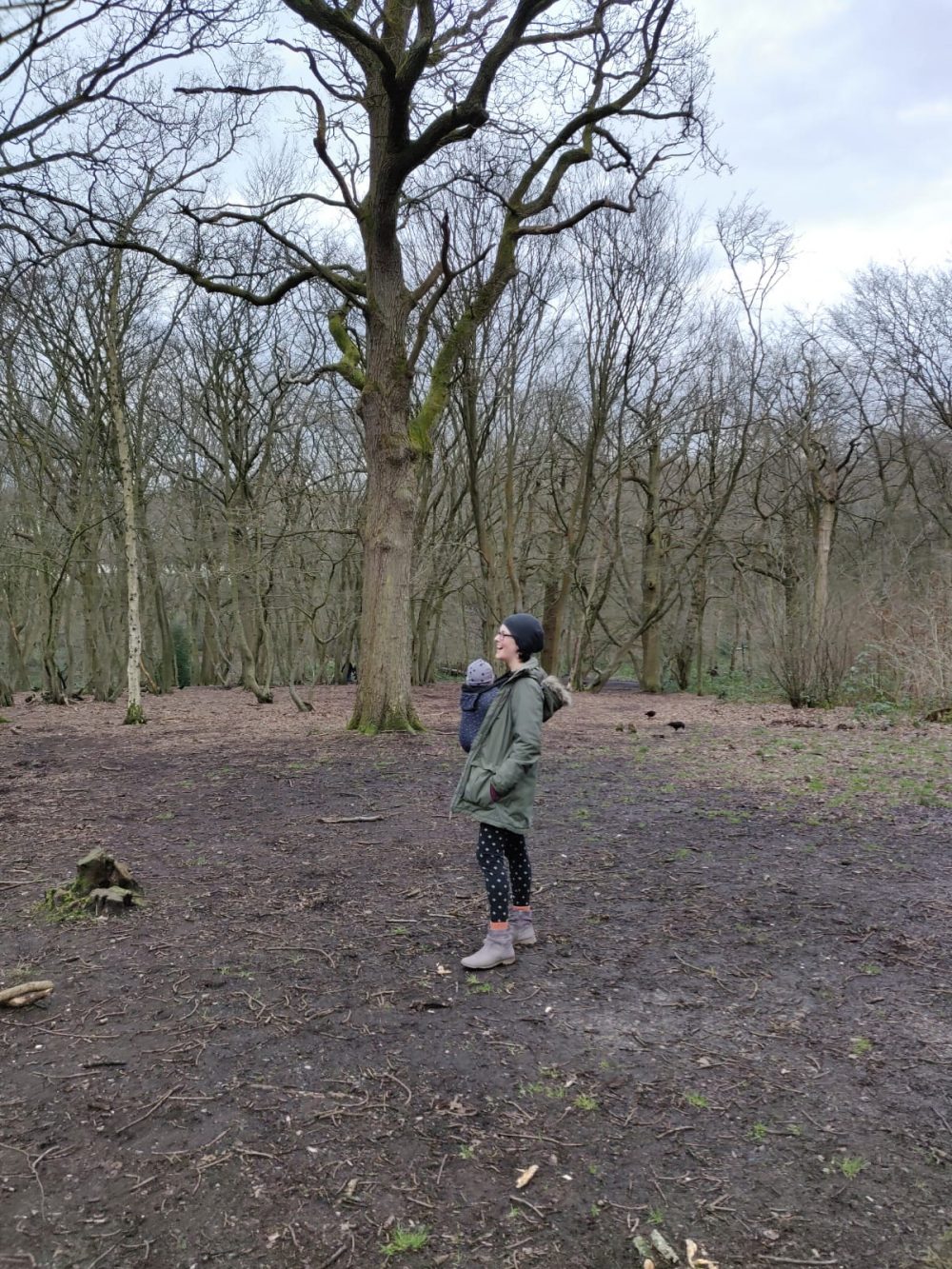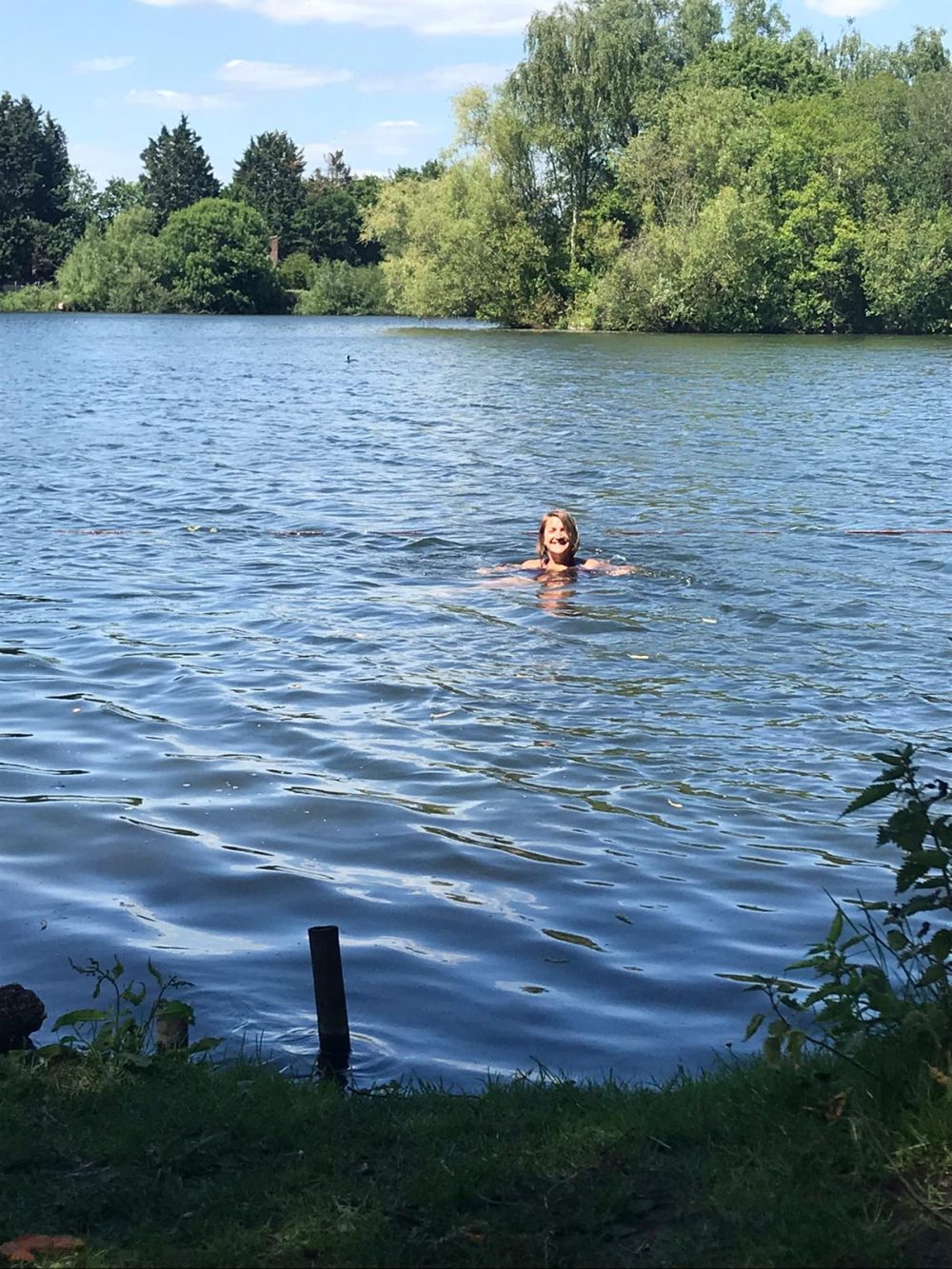 For some, especially those living in the city, it was a chance to discover hidden corners they would not have if the world had been operating as normal:
"Being from Derbyshire, the countryside is in my bones," said AFK's Marketing and Communications Officer, Jessie. "I fixed up an old Peugeot bike that my mum rode around London in the 60s at my age. I've been able to get out and see London and discover pockets of nature in a way I would never have bothered to before. As a newbie to the big smoke it's been great and has given a fresh perspective on the city. From Epping Forest to Cheshunt, to Hampstead Heath, there's plenty more on the list!"
For others, however, the pandemic served to illustrate how inaccessible many of the UK's natural spaces are – further contributing to the difficulties experienced during lockdown.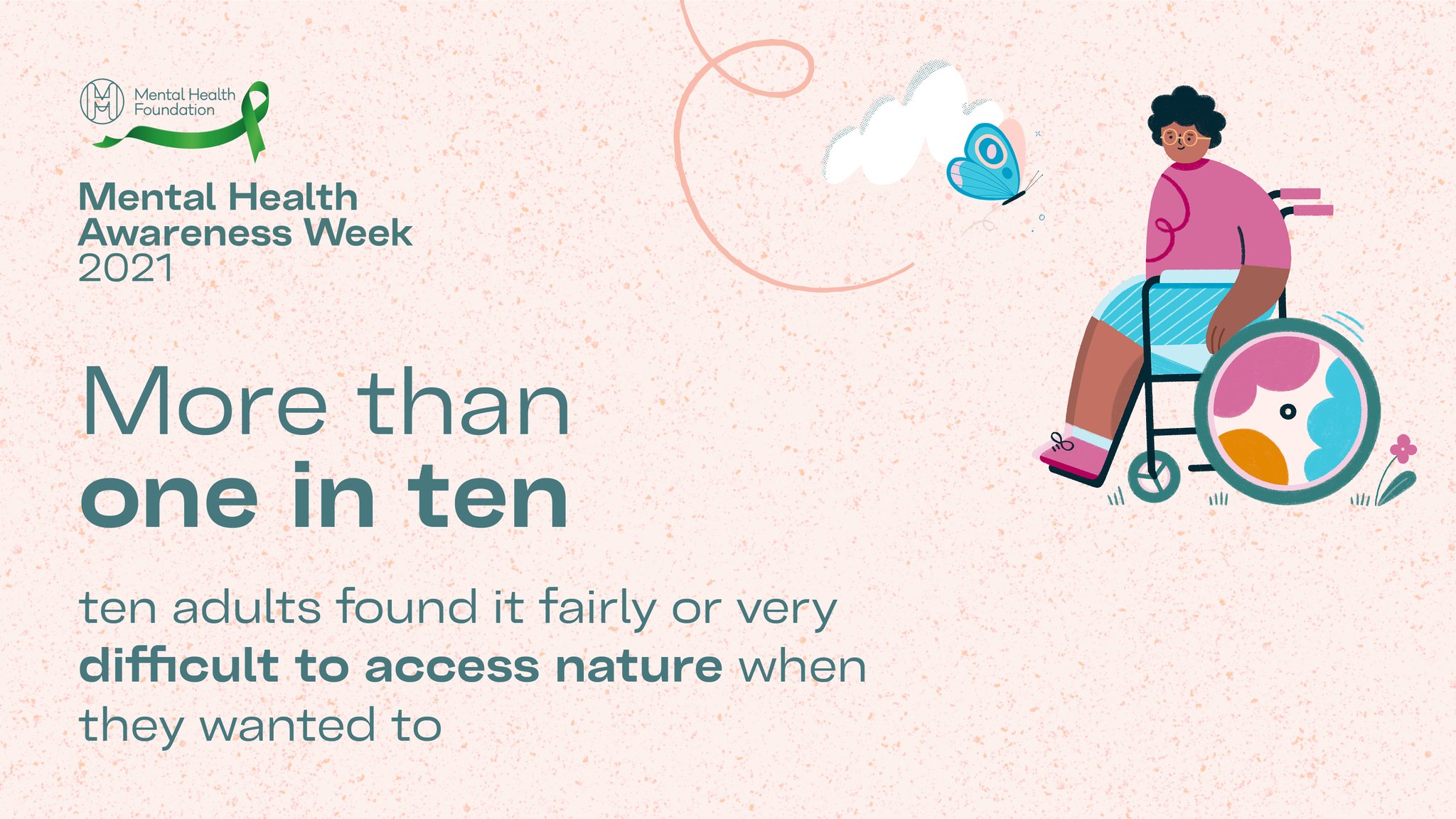 Whilst nature can be found anywhere, high-quality nature spaces (which research shows are most likely to help support good mental health) are not available equally to everyone in the UK. For some, proximity is the issue – simply living too far away from high-quality nature space. People living with a disability or health condition often face particular barriers to access, when natural spaces are not equipped with inclusion in mind or there is a lack of accessible routes.
For some groups, including many women, younger people, disabled people and people from ethnic minorities, nature spaces may feel inaccessible or less enjoyable because they are not safe – from risk of physical harm, sexual harassment, hate crimes or discrimination. (Source: MHF)
Mental Health: a growing priority at AFK
We have seen lots of important conversations happening on the topic of mental health since the pandemic began – here at my AFK, we have been looking at how the pandemic has affected the mental health of the disabled young people we support, and finding ways to offer additional help to our community during these challenging times.
Read more in this blog post: Loneliness, lockdown and disability
Research from the Mental Health Foundation, in partnership with Sense and the Jo Cox Loneliness Commission, revealed that "loneliness is not just a cause of mental health problems, but can compound them and lead people to isolate themselves further still. In our survey, 57% of those who had experienced depression or anxiety said they had isolated themselves from friends and family."
The Mental Health Foundation has published their top tips on connecting with nature to improve your mental health – take a look over on their website: https://www.mentalhealth.org.uk/campaigns/mental-health-awareness-week/tips 
How have you connected with nature over the past year? Let us know by sharing your story with us on social media!