Loneliness, lockdown and disability: how we are providing support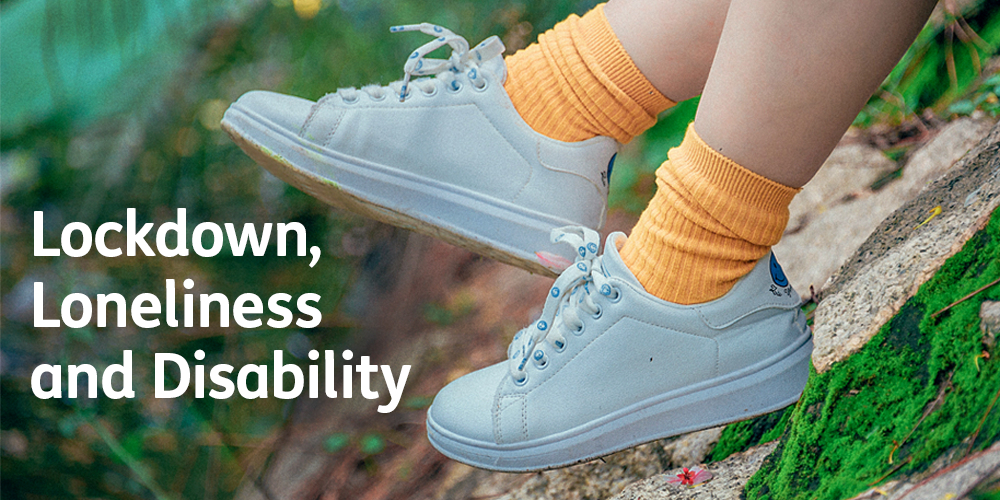 We know that disabled people are more likely to experience social isolation and loneliness than those without disabilities, and that the current COVID-19 pandemic has led to increased feelings of loneliness and isolation amongst nearly all demographics in the general population. How can we support those in our communities who are most vulnerable during this challenging time?
Loneliness is defined as "a subjective and unpleasant feeling in response to perceived or actual isolation". We all struggle with feeling lonely at times; it is most common during big changes in our lives, such as bereavement, retirement or becoming a parent. However, for those with physical or learning disabilities, loneliness is even more likely to be a chronic or long-term experience.
The Office for National Statistics described Britain as "the loneliness capital of Europe" as we are "less likely to have strong friendships or know our neighbours than inhabitants of any other country in the EU". Despite previous efforts to combat loneliness amongst the older generation, young people are now most likely to experience feelings of loneliness and social isolation.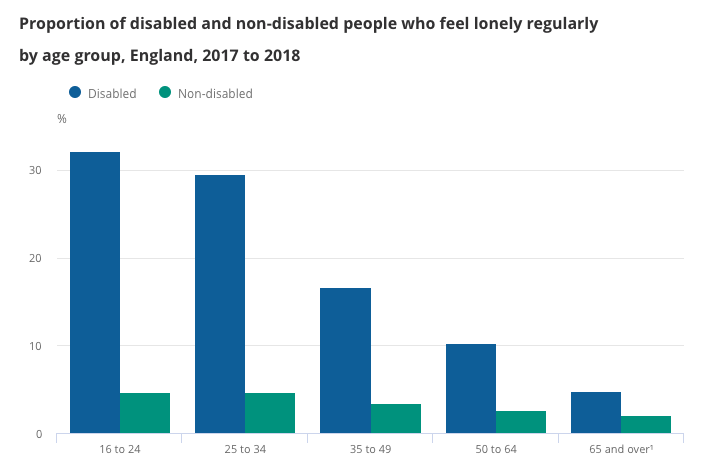 Research shows that people with disabilities experience loneliness, low perceived social support and social isolation at much higher rates than people without disabilities. The reasons for this range from the practical barriers to social interaction, such as accessible transport and facilities, to the social stigma that causes judgment and discrimination against disabled people.
This has been made worse by the COVID-19 pandemic and lockdown in spring/summer of this year. According to the Mental Health Foundation, one in six (16%) young people aged 18 to 24 reported feeling lonely before lockdown. Since lockdown, young people are almost three times more likely to have experienced loneliness, with almost half (44%) feeling this way since March.
All in all, a complex and challenging situation: a country that experiences more loneliness than its neighbours; a disabled population experiencing chronic loneliness and numerous barriers to social connection; a global pandemic that requires social isolation that is disproportionately affecting both the younger generations and the disabled population.
During the spring lockdown, AFK adjusted several of its services to provide online and safe support to those we previously supported in person. Our Director of Fundraising and Communications, Tracey, ran daily coffee mornings via Zoom, helping our staff and trainees stay connected during their time at home.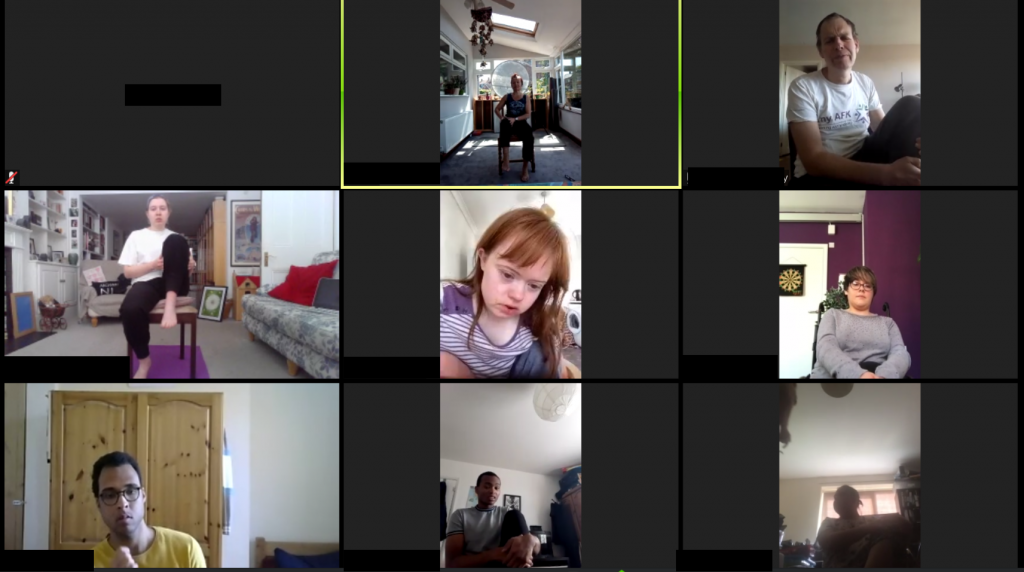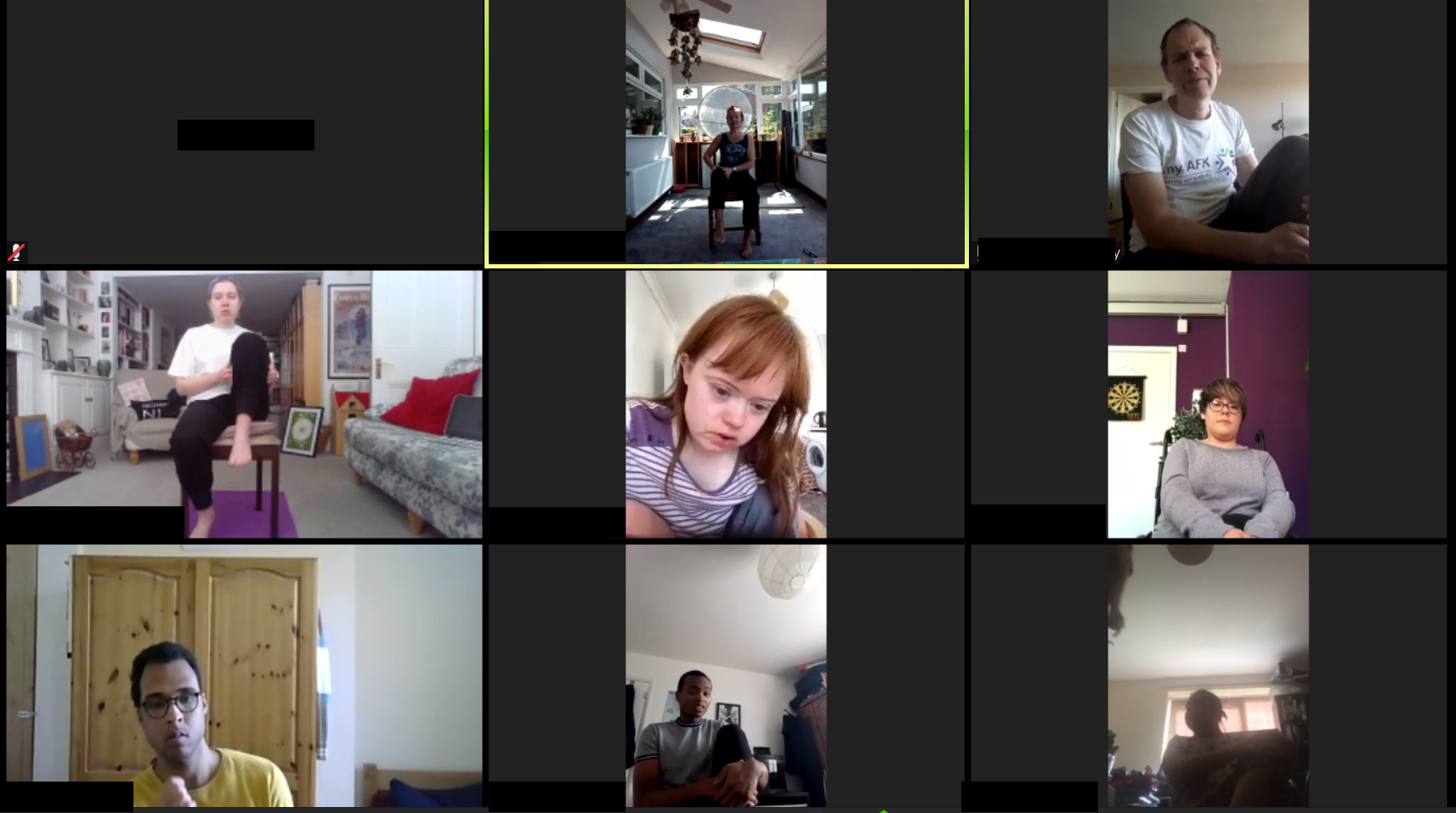 "I wanted to provide a regular space for trainees old and new to meet every week and just be with each other," says Tracey. "We chatted about everything from the weather, to our favourite meals, to how some of us were struggling in lockdown. The support the young people provided for each other was incredible. New friendships were made, and old ones rekindled. To be honest, I looked forward to it as much as the young people!"
Our Holiday Programme, which is typically run from our main office in Hornsey, had to change this year as well. Our May Holiday Programme ran an online programme during half term, which allowed us to keep the staff, volunteers and young people safe, but didn't quite fulfill the purpose of this service, which is to offer young people new activities with their peers and give families a break.
Our Services and Business Development Manager Kate Jackson said: "some people clearly benefited from seeing their friends on screen or taking part in yoga or cooking. However, the majority of these individuals still required lots of support from their family members to participate in these activities, which is in complete contrast to the very reason short breaks exist.
"We were able to deliver a face to face Holiday Programme over the summer, which came just at the right time for so many of the young people and the families that we support. Young people had missed out on months of socialising, often having to shield and so could not even attend school, and some parents had reported regressions, loss of skills and confidence as well as low mood. The summer was a welcome break for all."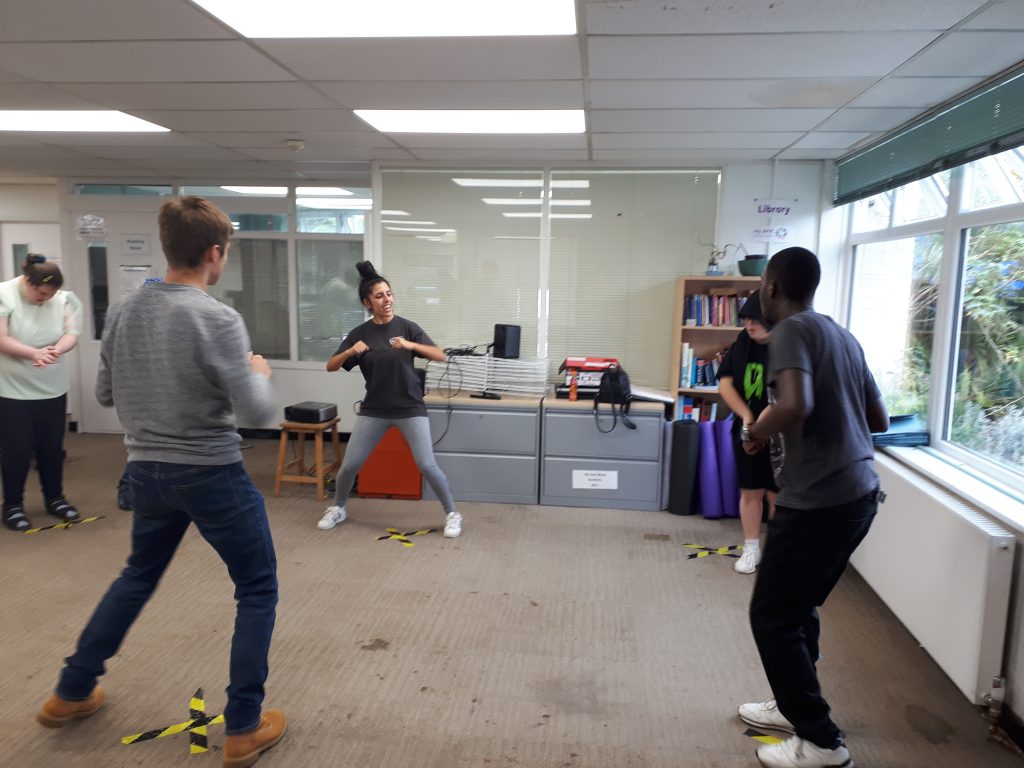 For the disabled young people AFK support with employment, this year has been a particularly tough one. Many of the trainees we had previously helped place into paid work were furloughed, which meant they were isolated from their colleagues and friends at their workplaces. Others, especially those working in retail, were asked to work extra hours, which placed additional strain on their capabilities and affected wellbeing.
"Anxiety has been high across the board with young people with disabilities," said Elaine Harman, our Life and Work Manager. "Different messages from family, friends and the media have been distressing and very hard for some to cope with and understand."
Jolene Sampson has worked with us for many years; she has learning disabilities and first came to us through our Life and Work Programme, and now supports other young people as a Support Assistant (you can see more of her story here).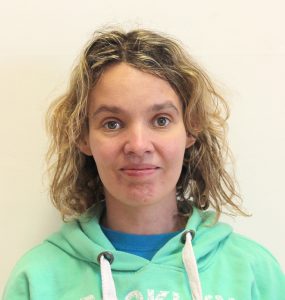 "Over lockdown, I found it to be one of the worst times of my life…I tried talking to my friends about my fears, but it didn't help with my fears. I just wanted everything to go back to normal.
"The most difficult thing I found during lockdown was being alone. Some of my colleagues and friends would invite me on zoom to socialise with me, but it didn't feel the same. I struggle with technology and would rather interact with people in person. I didn't find the activities helpful on zoom, because I felt it difficult to do it on my own while I wasn't feeling like myself."
The Co-Op Foundation funds a campaign developed by young people designed to tackle youth loneliness. Lonely Not Alone launched last year and asks people to show they care about eradicating youth loneliness by wearing yellow socks and sharing their 'Outfit of the Day' on social media using the hashtag #OOTDYellowSocks.
The campaign runs primarily through the month of October, but we think it's a great idea all year round!
New research from the Co-op Foundation echoed the Mental Health Foundation's findings that lockdown made even more young people feel lonely earlier this year. The team of young people who devised the campaign say yellow socks are their symbol of solidarity: "We realised we often walk around looking down, never catching anyone's eye or seeing them smile. But if we see you're wearing yellow socks, we'll know you care."
This year's campaign was organised by a group of 12 to 22-year-olds working together on Zoom during the spring lockdown, giving them even greater insight into the challenges of how to address loneliness and isolation as we continue to navigate the current climate.
AFK staff have continued to provide additional support for trainees, families and each other during this stressful year. Technology has allowed us to reach out regularly through phone and video calls, and safety measures taken in our head office has allowed a limited number of in-person sessions to continue. We have celebrated our successes with even greater enthusiasm this year: we have helped every single one of our furloughed trainees keep their jobs, as well as placing several others in employment for the first time. As we head into the festive season, however, it is likely that there will be even more stress placed on our staff, trainees and families, whether they are in employment or not.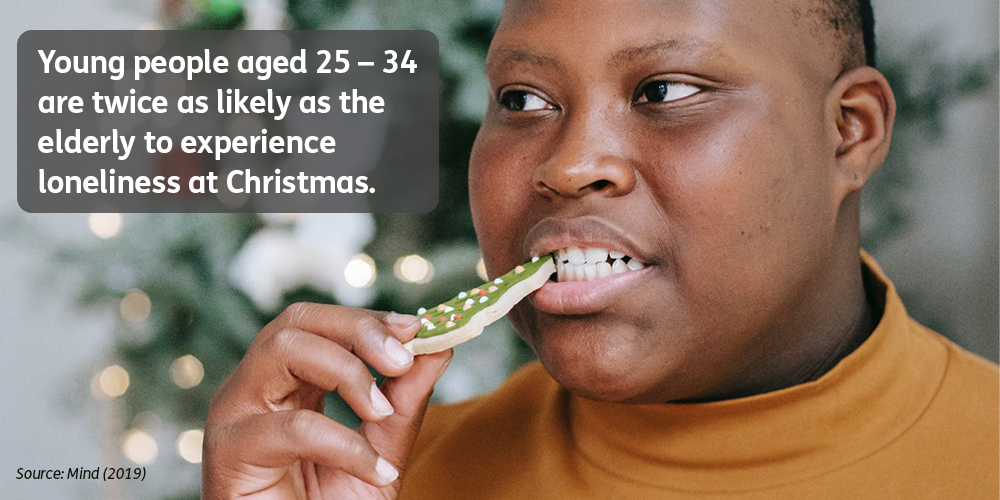 This time of year is stressful and lonely for many. The Office for National Statistics' pre-pandemic surveys showed about 5% of adults "always or often" felt lonely (about 2.6 million people). In the week leading up to 1 November, the number of people experiencing more acute loneliness – reporting feeling lonely "always or often" – reached 8% (4.2 million people), the highest it has been since the start of the pandemic.
Statistics have previously shown that loneliness at Christmas is more likely to affect the older generation, with research finding that more than half a million older people (65+) in the UK and Ireland expect to feel lonely over the holiday season. However, new figures from Mind have discovered that millennials (people aged between 25 – 34) are twice as likely as the elderly to experience loneliness at this time of year. As is often the case, these figures are even higher for those with disabilities and those caring for disabled loved ones, and levels of stress, isolation and loneliness are higher across the board as the pandemic places limits on travel and festive gatherings.
Here at my AFK, we are going to be exploring several approaches and initiatives to support our staff, volunteers, trainees and service users as the pandemic continues. In the new year we are going to be looking for even more ways we can innovate to stay connected, as well as sharing more stories from those we work with to shed more light on the impact the pandemic has had on disabled young people, their families, and those working to support them.
Watch this space – we'll have more to share soon!