Jolene in her own words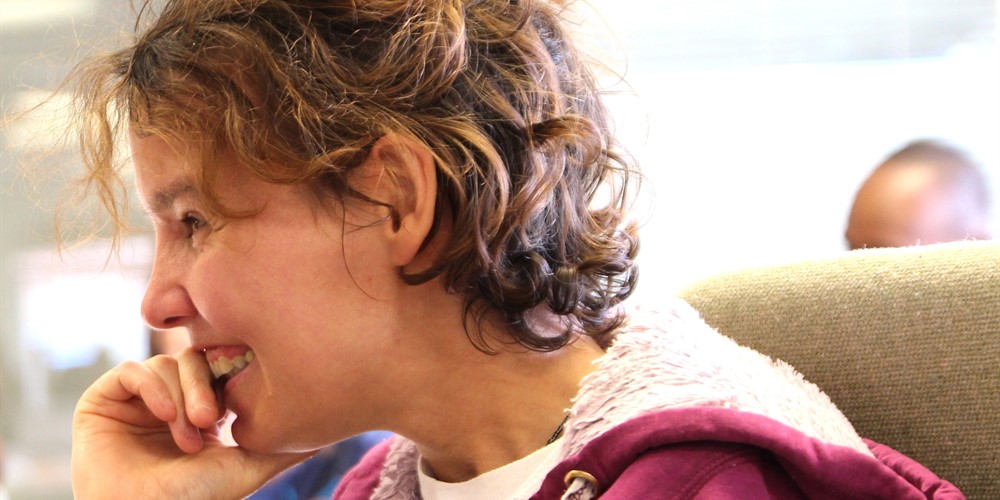 Jolene has learning disabilities and has been through the AFK Life & Work programme.
She now supports other young people with learning disabilities as a Support Assistant at my AFK.
She also starred in the first series of Channel 4's The Undateables.
Watch the video to hear Jolene talking about the difference it has made for her to get paid work and become more independent.
Accessibility: Click the subtitles link or view the video transcript on YouTube