Volunteer for AFK
ⓘ A volunteer is someone who helps with our work.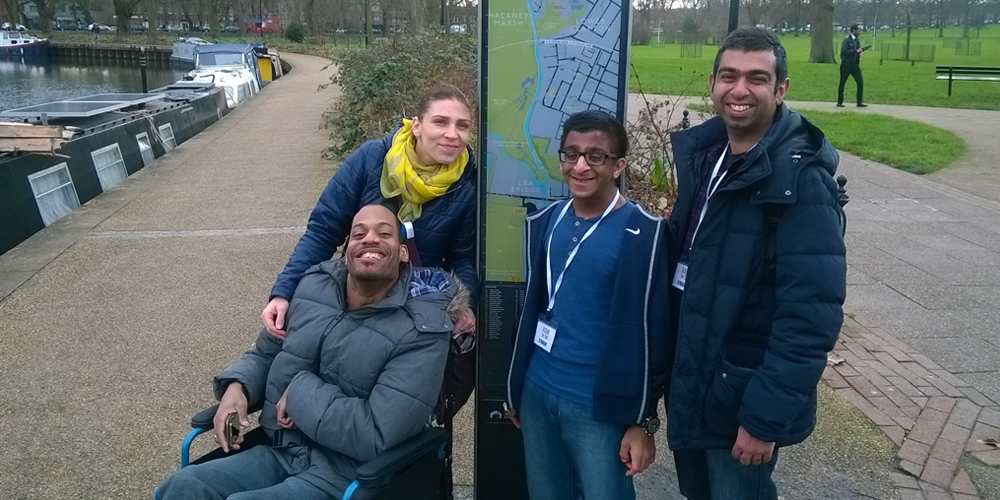 Could you volunteer with AFK?
We rely on volunteers to support our work by helping in our office and with fundraising events.
Are you passionate about supporting disabled children and young people? Do you believe, as we do, that those with disabilities deserve to live the life they choose, just like everyone else?
If you have some spare hours then why not volunteer for AFK?
Volunteers have a variety of roles at AFK and you can chose how much time you would like to give. We will make sure you have the training and support you need while you're with us.
Employee volunteering
Volunteering as a team at AFK will motivate and inspire your staff – and there are plenty of opportunities to get stuck in.
Our corporate volunteers have entered challenges, hosted events and even helped out with a bit of DIY at our North London office!
You can also volunteer your time with the students and trainees on our work experience programme. They love to learn and to meet new people and it is truly special to spend time with our students.
Don't forget that volunteering has positive benefits for you as well as us! Donating your time and expertise isn't only a valuable way to give back, it's also mutually beneficial. In return, those who enter into meaningful partnership with us can develop and learn new skills themselves in myriad ways.
Employee volunteering:
helps build relationships within teams
boosts morale among employees
allows employees to develop new skills
can improve a company's reputation and make them more attractive to potential candidates
helps with employee engagement and retention
provides an opportunity for your employees to interact with each other outside of work.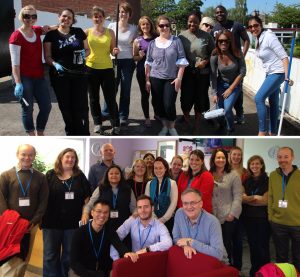 Meet two of our volunteers
Catherine
Catherine got to know the team at AFK a few years ago when she worked at Sainsbury's and led her team to raise lots of funds as our Charity Of The Year partner. She now helps out at lots of different events that help raise funds and awareness for our cause, including Crouch End Festival and our Halloween Walk. She also arranges breakfasts for our young people to come together and enjoy some social time at The Mossy Well in Muswell Hill!
When Catherine was young, there weren't many facilities to help people with disabilities, so she wanted to give something back by volunteering. She said, "it's so fun at AFK and everyone has such a good sense of humour."
Catalina
Catalina supports at trainees in their work placements and projects at our offices and out in the community, which is vital for preparing them for paid work. She also loves getting involved with our fundraising events and supports us at our beach volleyball event and takes part in sponsored walks.
Catalina approaches life and her work with our young people with a huge heart, she said "The students and staff at AFK are very welcoming and fun, I love it!"
Meet our Volunteer Manager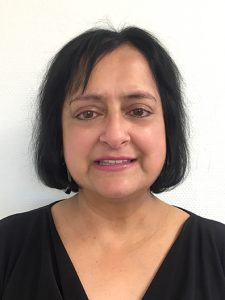 Fareeda Southworth has worked at AFK since 2013. She is our Volunteer Manager; she helps us find new volunteers and organise teams of volunteers when we need them. Fareeda is also a Job Coach, which means she helps our trainees find work.
If you would like to volunteer with AFK, please contact Fareeda on [email protected] or call 0208 347 8111 and start making a difference today!