Ticket to ride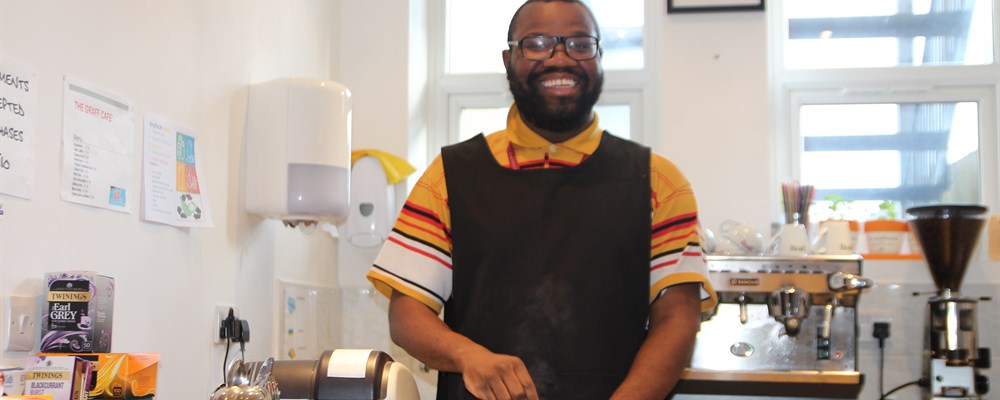 Transport-loving Aaron who has autism (and a fascination with buses) has become our latest job coaching success story.
Aaron used to be completely content drawing pictures of buses from memory. They were incredibly accurate – right down to the adverts on the side. He was very good at coming to Action For Kids for his tutoring group and training sessions, but he wasn't interested in trying work experience anywhere other than AFK.
We began a partnership with our local branch of William Hill who offered our students a course in customer service. After explaining this to Aaron he decided that he would give it a go. Eight weeks later he rushed into our office, proudly waving his certificate after passing his course!
Aaron wanted to put his new skills to use straight away and our Job Coach Maya organised some work experience at our partner shop "Bikes For Good Causes" where we run a coffee shop. He excelled, making the customers feel valued and welcome. Many complimented him to his manager and asked where he was if it was his day off.
We felt it was time to see if Aaron could make the next step into a paid job. A position became available at a local retail head office. With the support of Maya, Aaron completed an application and shone at his interview. He is now a valued (and forever smiling) member of their team.
We don't get as many pictures of buses around our office now but we couldn't be prouder. Well done Aaron!