Krystyna's hard work pays off with a new paid job!
We are all really proud of Life & Work trainee Krystyna, who has down's syndrome, for getting a paid job at a local branch of Wetherspoons.
She is working part time serving food to customers and clearing the tables.
Action For Kids Job Coach Fareeda has been working with Krystyna on customer service skills, self confidence and interview skills. She helped her with the application for the Mossy Well in Muswell Hill.
Well done Krystyna! We'll be popping in for some lunch soon!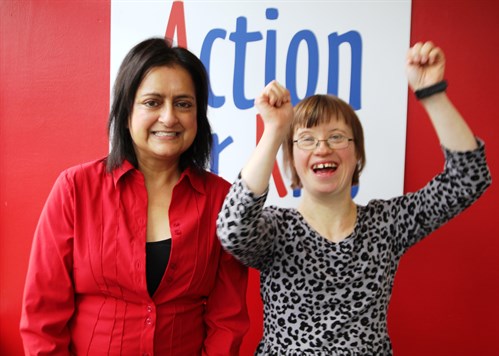 Fareeda and Krystyna. Happy days!