Celebrating Learning Disability Week 2019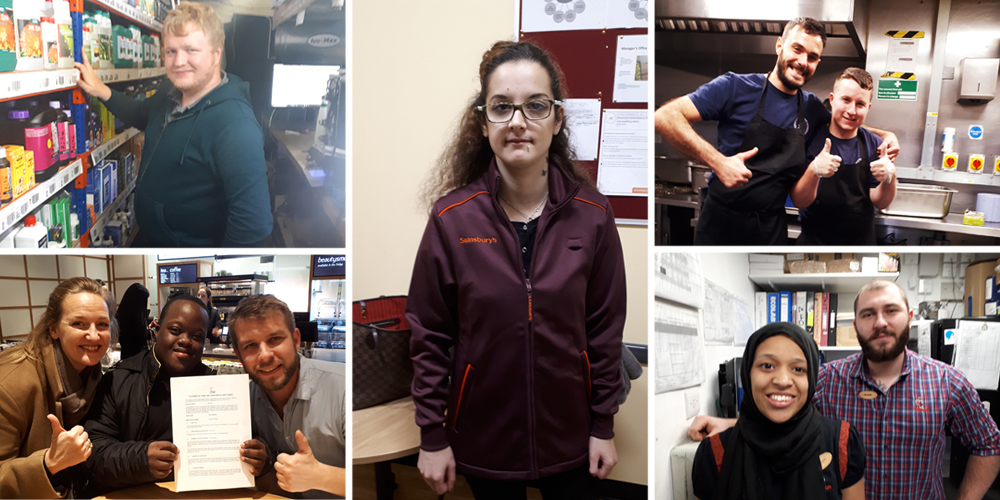 Learning Disability Week: 17-23 June 2019
It's Learning Disability Week this week, so we're sharing some of our favourite success stories from our Life and Work Programme at my AFK.
Working With Disability
We know that, for many people, employment is an important part of life. It gives us economic independence as well as opportunities to socialise with others; to grow and feel fulfilled; to contribute and be part of society.
At my AFK, our mission is to give as many young people with disabilities as possible the opportunity to work or volunteer in their community. Our team of specialised job coaches provide support to both disabled employees and to employers, guaranteeing a great experience for everyone involved.
We are proud of the work our job coaches and volunteers do to support young people with learning disabilities into work – 88% of trainees who secure a job through one of our work placements are still employed a year later, either for the same or another company. We think that's definitely something to celebrate!
Success Stories
Below are some of our recent trainees, who wanted to share their experiences of getting work with the help of my AFK:
Conor
Conor joined the Life and Work Programme at the end of 2018. He already had two part-time volunteer positions but was keen to build his skills and gain more experience in customer service. In May 2019 he secured a paid position at Hyjo Hydroponics, where he is progressing well.
"I have a job! After several years of filling in job applications, attending interviews and struggling to get any benefits, I finally have a job. My confidence increased with such close support [from my AFK] and finally it happened—I got a job with a company that are aware of [my dyspraxia] and they are giving me great support!!
"my AFK has changed my life—I am very tired, adjusting to full time work is hard, but I am valued and supported at work, I have money in my pocket and the days go quickly."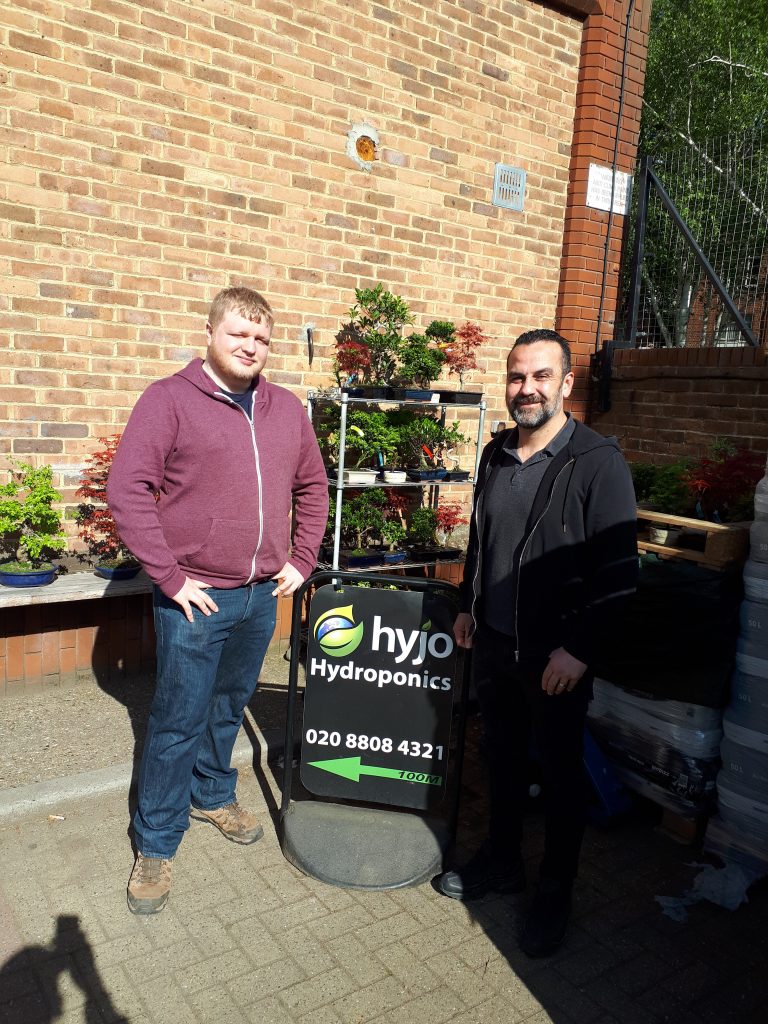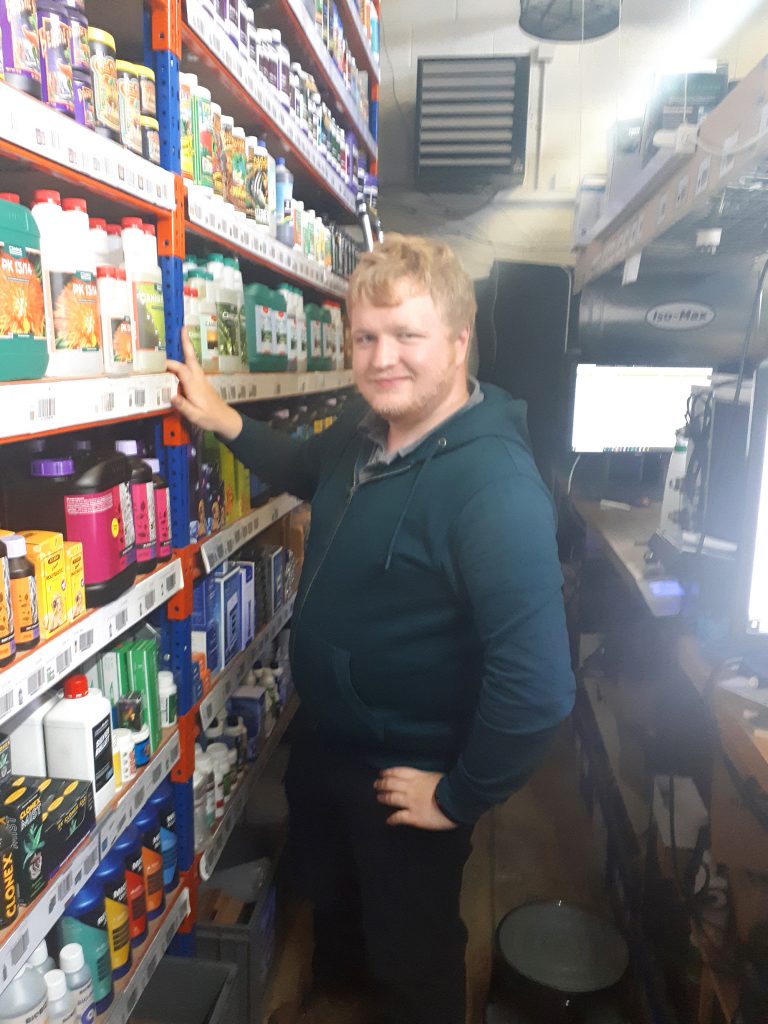 Shamsa
Shamsa joined our Life and Work Programme in 2018 and completed a work placement with our partners at Bikes For Good Causes, where staff and customers alike commented on Shamsa's uplifting nature and positive attitude. In October 2018 one of our Employment Brokers introduced Shamsa to the manager of a local Nando's, where she was asked to take part in a customer services exercise. Shamsa impressed the manager Armir so much in this initial meeting that he offered her a work trial on the spot. Within days of her work trial commencing, she was offered a permanent paid position.
"I love being in work!" Shamsa told us. "The best thing about my job is making friends and working with the customers. The customers say I'm good! It's all good!"
"I am so proud of the decision I made employing Shamsa!" her manager Armir told us. "She brings life and happiness not only to the team but also to my customers. She has progressed so much from her first day."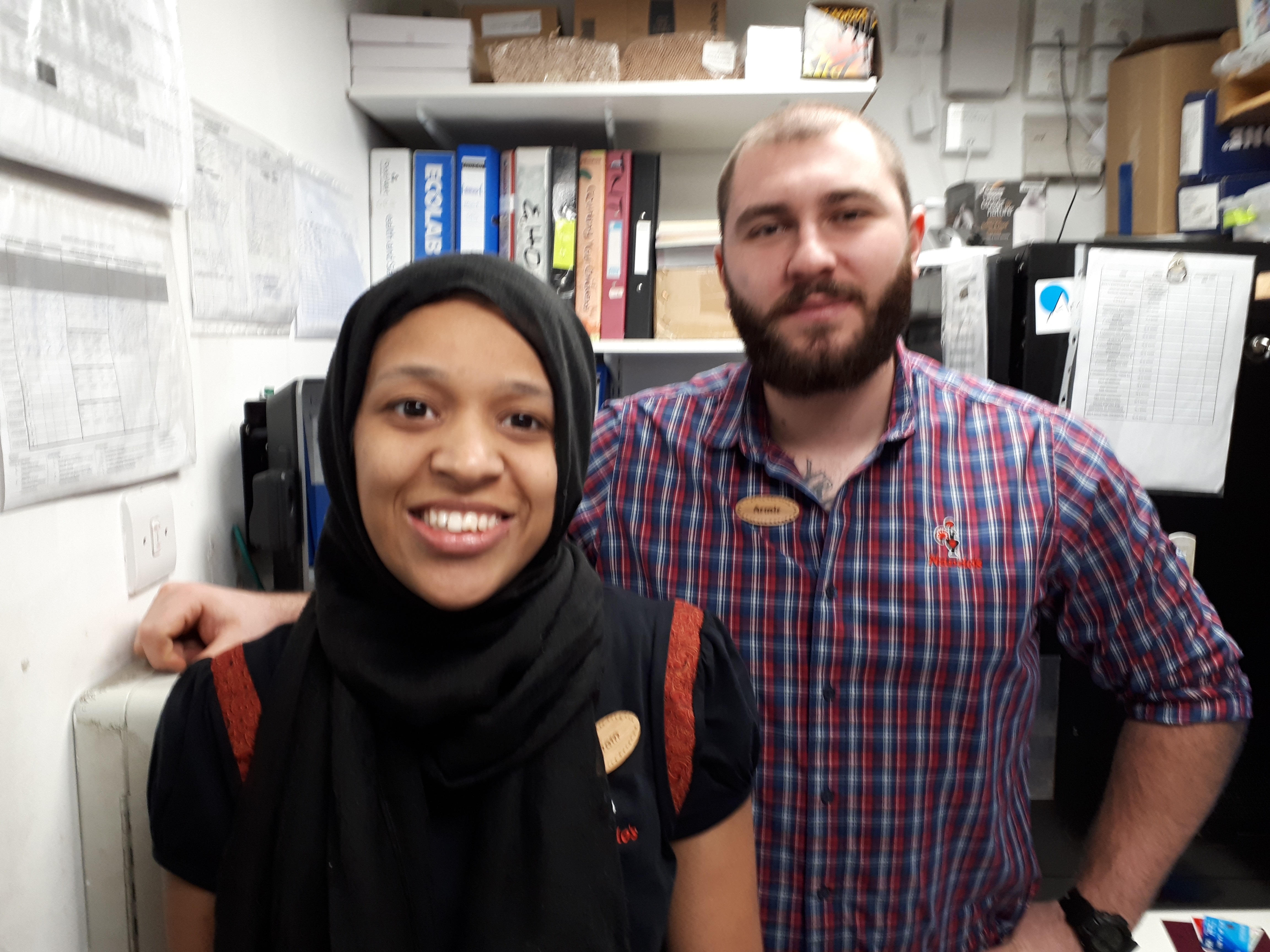 Alex
Alex joined the Life and Work Programme in 2018 and tried a few different kinds of job through work placements with my AFK and other employers while he built his confidence and skills. Earlier this month we heard the news that Alex had secured paid work at Patty & Bun, a chain of burger restaurants, after impressing the managers during a work trial.
Alex's mum told us: "Alex is really pleased to be working and enjoyed his day from the journey to the work, to his lunch! Thank you for the seamless transition."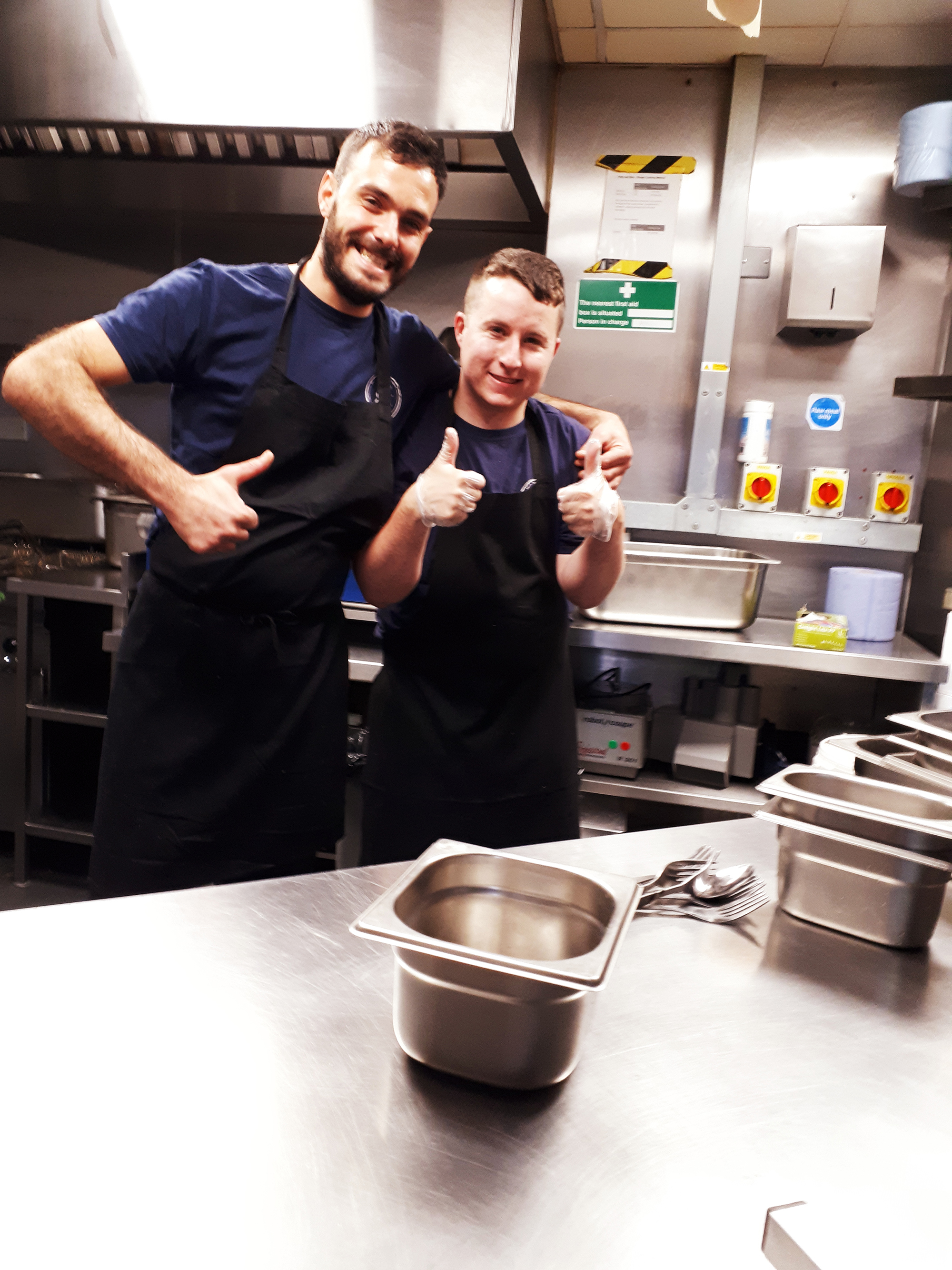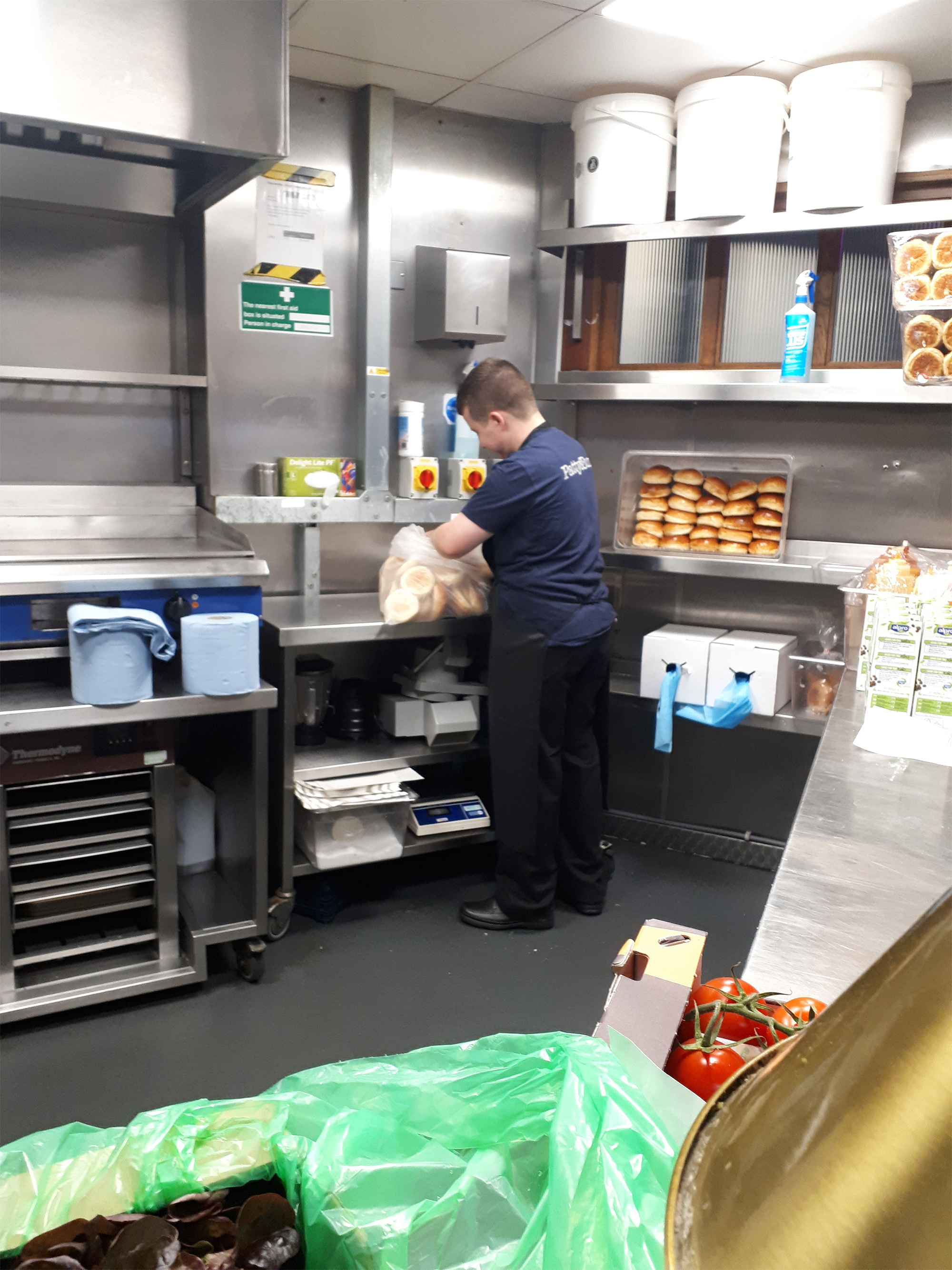 Nathan
Nathan was 22 when he joined the Life and Work Programme at my AFK in 2017. In the spring of 2018, Nathan completed a 13-week employability skills programme provided by the community arm of Arsenal football club. In October 2018 Nathan started a paid work trial as a front-of-house employee at Itsu, a chain of Asian-inspired fast food.
Nathan was initially supported by a Job Coach and then by one of our volunteers, both at work and during travel to and from work. After just two months at Itsu, Nathan was travelling to and from work independently, and after four months Nathan was confirmed in post.
"I feel good helping out customers, I feel happy," said Nathan, who has progressed to serving customers at the tills, and told us he likes being able to earn his own money. "Now I work on the tills every day. I miss my AFK but work is good."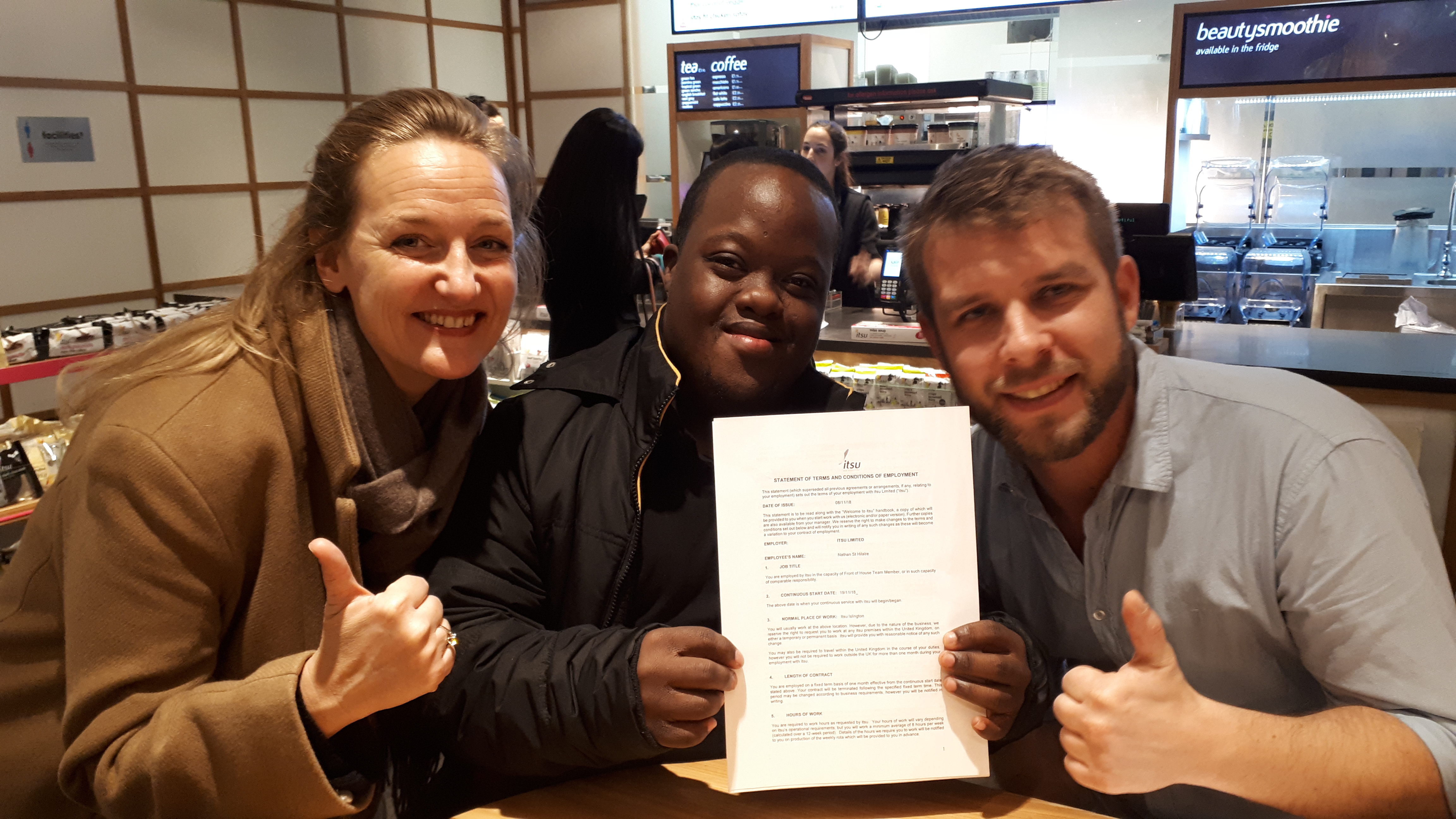 Sophia
Sophia joined the Life and Work Programme in 2018 and soon started a work trial at Sainsbury's, stacking shelves within the dry goods area.
After just one month in her work trial, Sophia was offered a paid position, where she is happily working and continues to develop her skills and confidence in her role.