Adam impresses employers and secures a work placement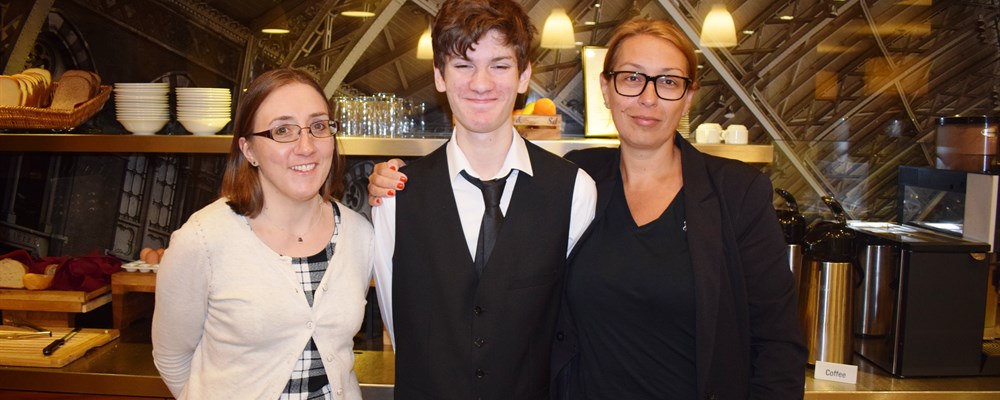 Adam, 16, did a mock interview with Citadines Apart'hotel as part of his training at my AFK. They were so impressed they offered him a work placement on the spot.
Adam told us: "Action For Kids helped me prepare for job interviews and get my CV ready and this work placement is really useful learning and experiencing what happens in the real world.
"My favourite subject is cookery and my dream job would be as a chef. I like working at Citadines Apart'hotel, it's good – the atmosphere is the best thing, I really enjoy it. I've never worked with customers before but everyone is so friendly and the people I work with are helpful and nice."
Adam's colleagues and bosses praised Adam's efficiency and see Adam having a great working future.
His supervisor Malia said: "Adam did everything so well the first time. He was nervous before he dealt with the customers but he was excellent and really happy afterwards. Adam is very quick and very humble, which is important."
Residence Manager, Germana, said: "Equality is about including everybody and giving everyone the same chance. All young people need is the opportunity to access the workplace. Work gives you purpose, which is especially important at a young age. It means you are part of something and it can give you independence, a house, a car and things you want."