Working With Disability Week 2019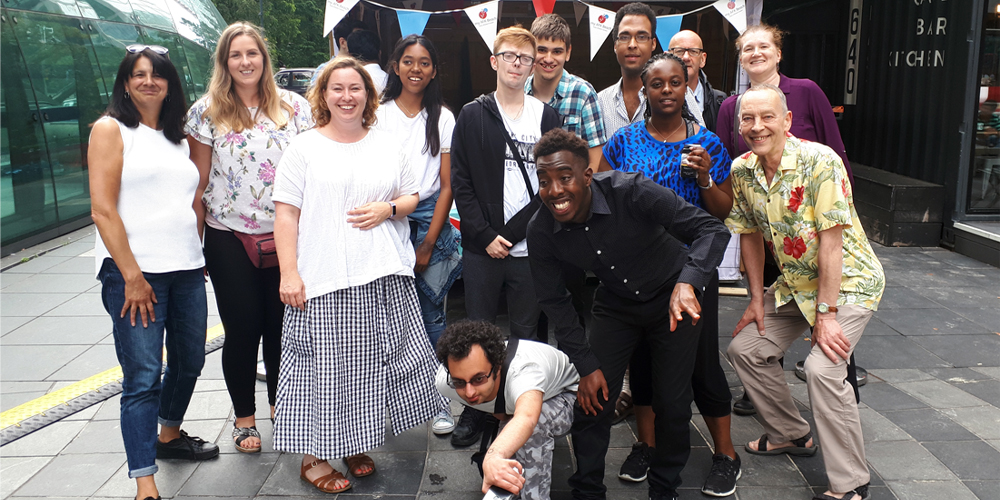 In July, while our annual beach volleyball event was in full swing in Montgomery Square, we organised our first Working With Disability Week in partnership with several employers based in Canary Wharf.
During the week of 15-19 July, several trainees from our Life and Work Programme completed work placements and taster sessions. Some of the group also participated in our Urban Residential, which included an overnight stay at a hotel in Stratford as well as employability challenges and opportunities to socialise.
Shamsa and Ahmad completed work placements in different departments within the Canary Wharf Group. Their induction was thorough and reflected a real-life induction as though they were any other new employees. The staff used inclusive language to explain detailed Health and Safety and Cyber Safety policies, and we were particularly impressed with Ahmad, who showed great comprehension and initiative by asking follow-up questions relating to evacuations for people with disabilities.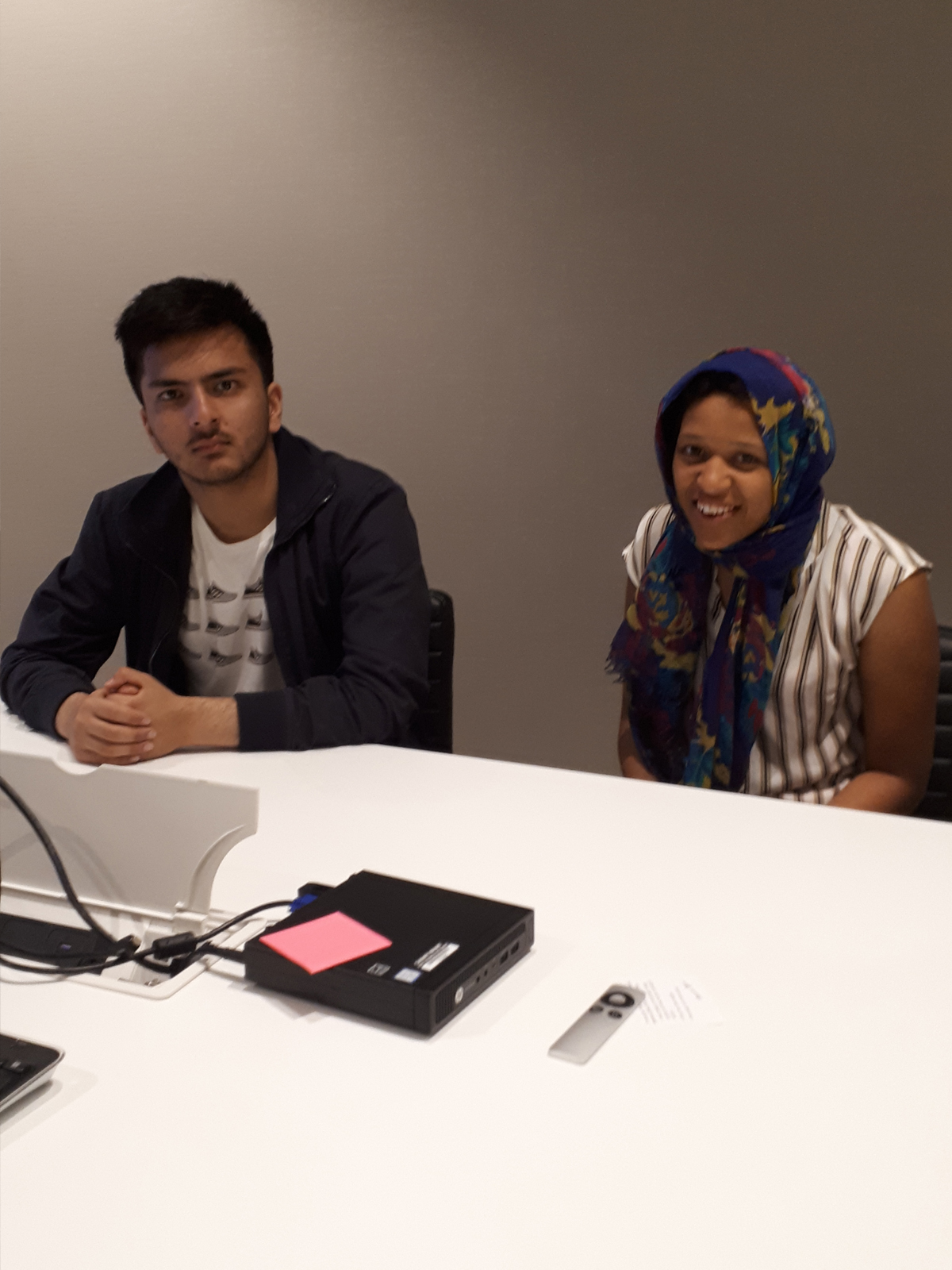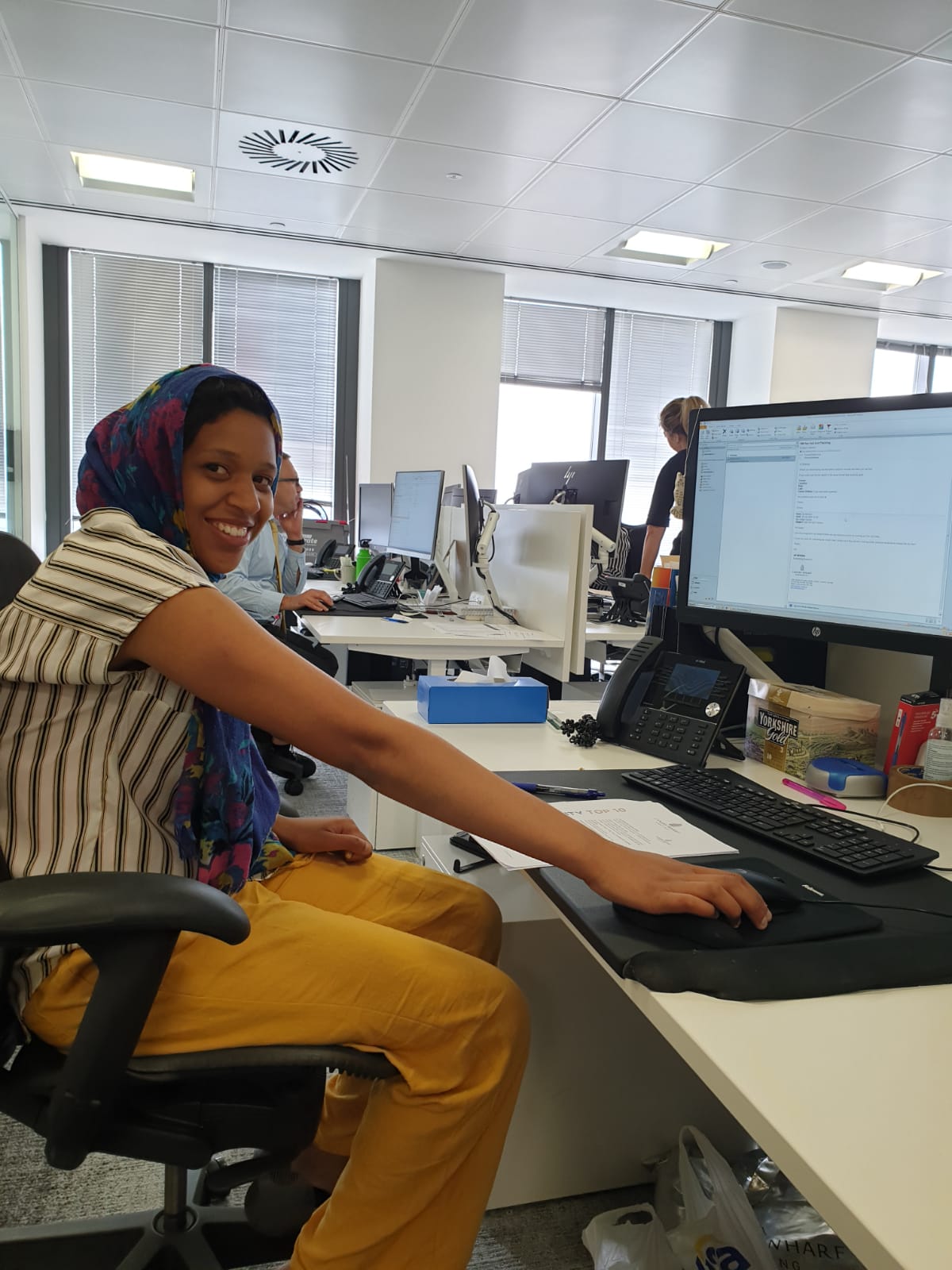 Shamsa, who was based in the training section of the Human Resources department, was given an email address for the day and received several tasks related to staff training via email. Her first job was to find a specific training course in London for a staff member. She had to research the nearest course, how much it would cost and when it would take place. She also had to compile a detailed attendees list from an internal training session. She then sent her findings to her manager by email. When we said goodbye to the staff at the end of the placement, Shamsa told her manager that she would love to work there.
Three trainees – Chini, Joshua and Theo – completed hour-long work placements at 640East, the café bar that sits alongside our beach volleyball courts in Montgomery Square.
Chini and Theo were both tasked with clearing and cleaning tables, emptying ashtrays and sweeping the floor. They both learned quickly what they had to do and used their initiative to clear cups that had been left on the table or ashtrays that needed emptying. Joshua also completed an hour's placement at 640 East; he was given the job of stamping the cups with the 640 East logo.
The staff at 640East were brilliant at explaining the tasks to all three trainees, giving visual as well as verbal explanations, and making sure they were comfortable with the tasks before leaving them to it, checking in every so often.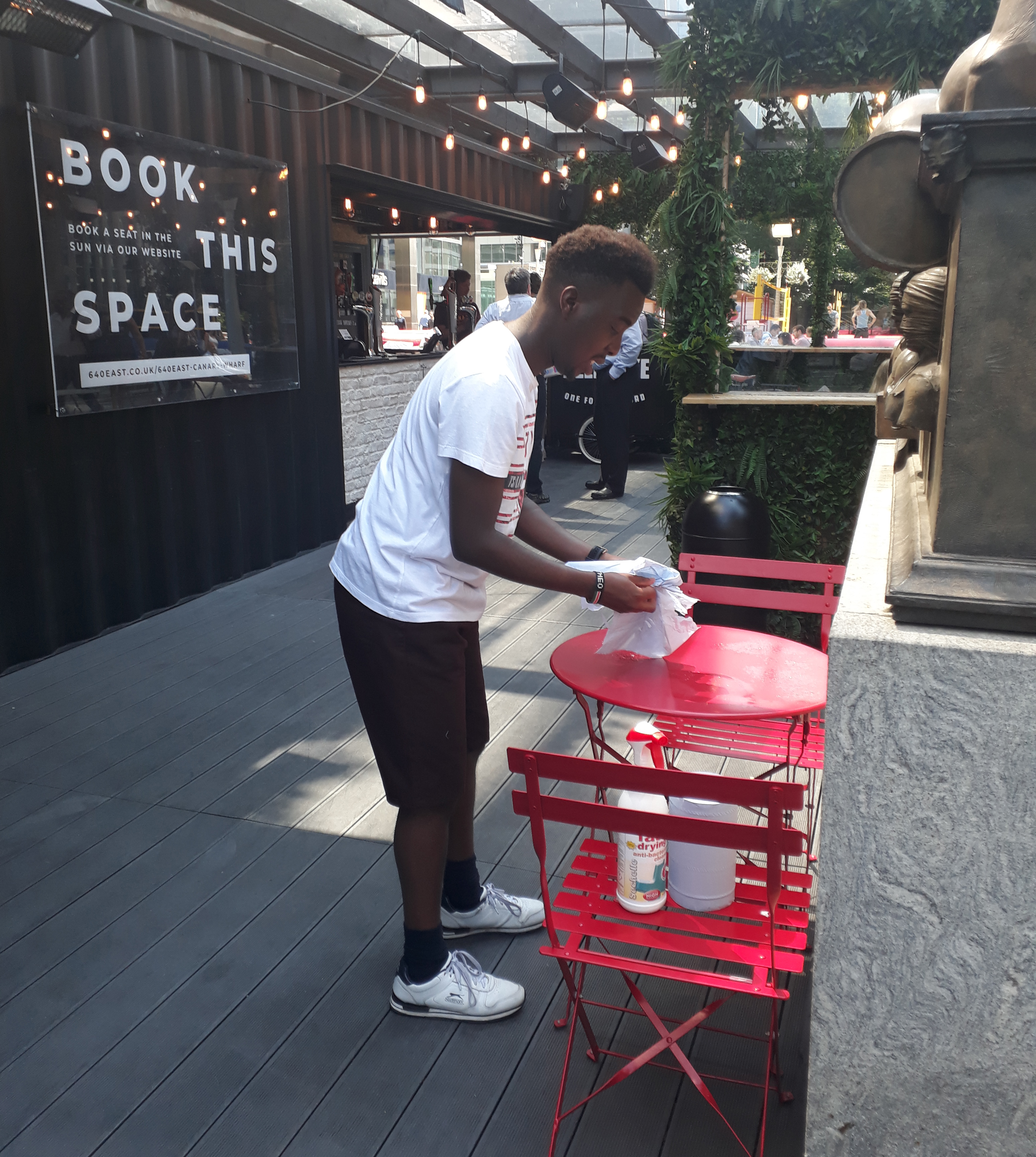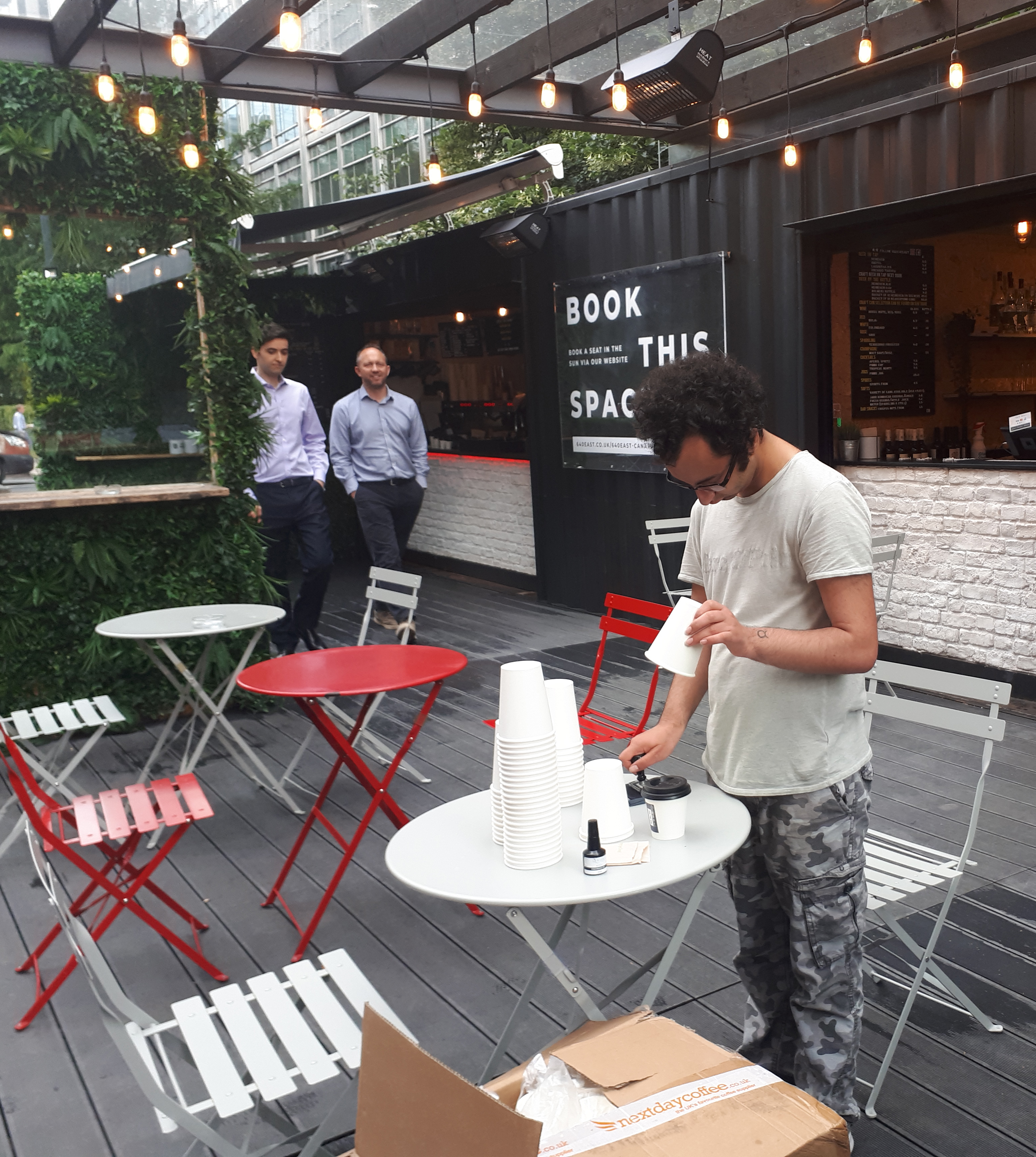 At BP, the trainees split into two groups and got to meet staff who traded in different areas. Trainee Ben particularly impressed the staff, one of whom said if it were up to her, she would give him a job straight away!
"I thought it was a lot of fun and really enjoyed the tour at BP, I learned so much," Ben told us.
At the Hilton Hotel Canary Wharf, trainees were shown how to make fancy coffees by the barista and given a tour of the events floor and executive suite. They were then shown how to do some of the housekeeping tasks, such as folding towels into swans and snails and how to make a bed in three minutes. The trainees were impressed with the work that went into getting everything in place for customers, and everyone had a new appreciation for the hard work that goes into making a bed—even with six trainees it took at least 15 minutes for them to do what the staff could do in three!
After they completed their work placements and taster sessions, the trainees who were staying overnight for the Urban Residential gathered for an evening of fun social activities. They went out for dinner at Zizzi and enjoyed each other's company immensely; staff saw new friendships forming and several trainees came out of their shell during the trip, chatting, laughing and ordering their meals with minimal support from our staff.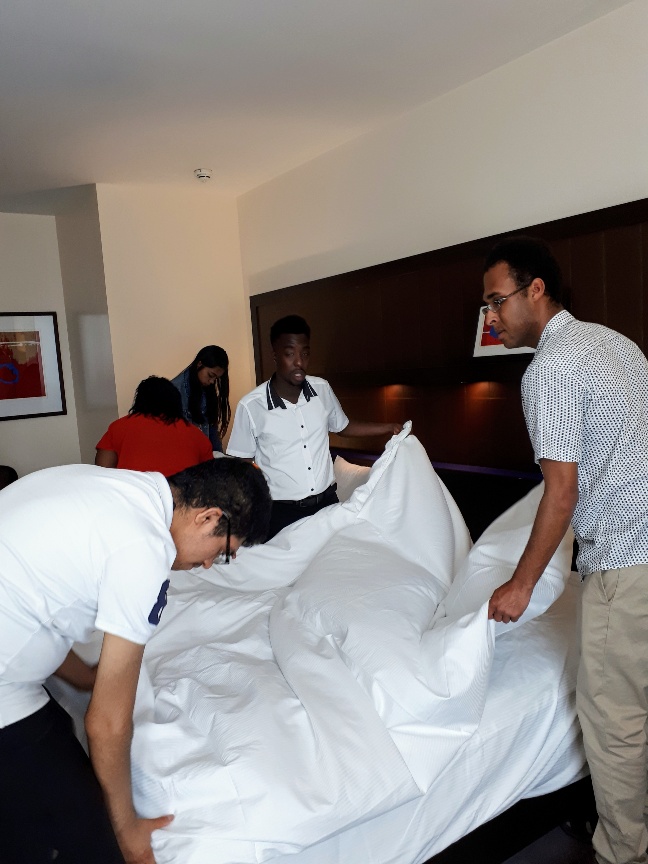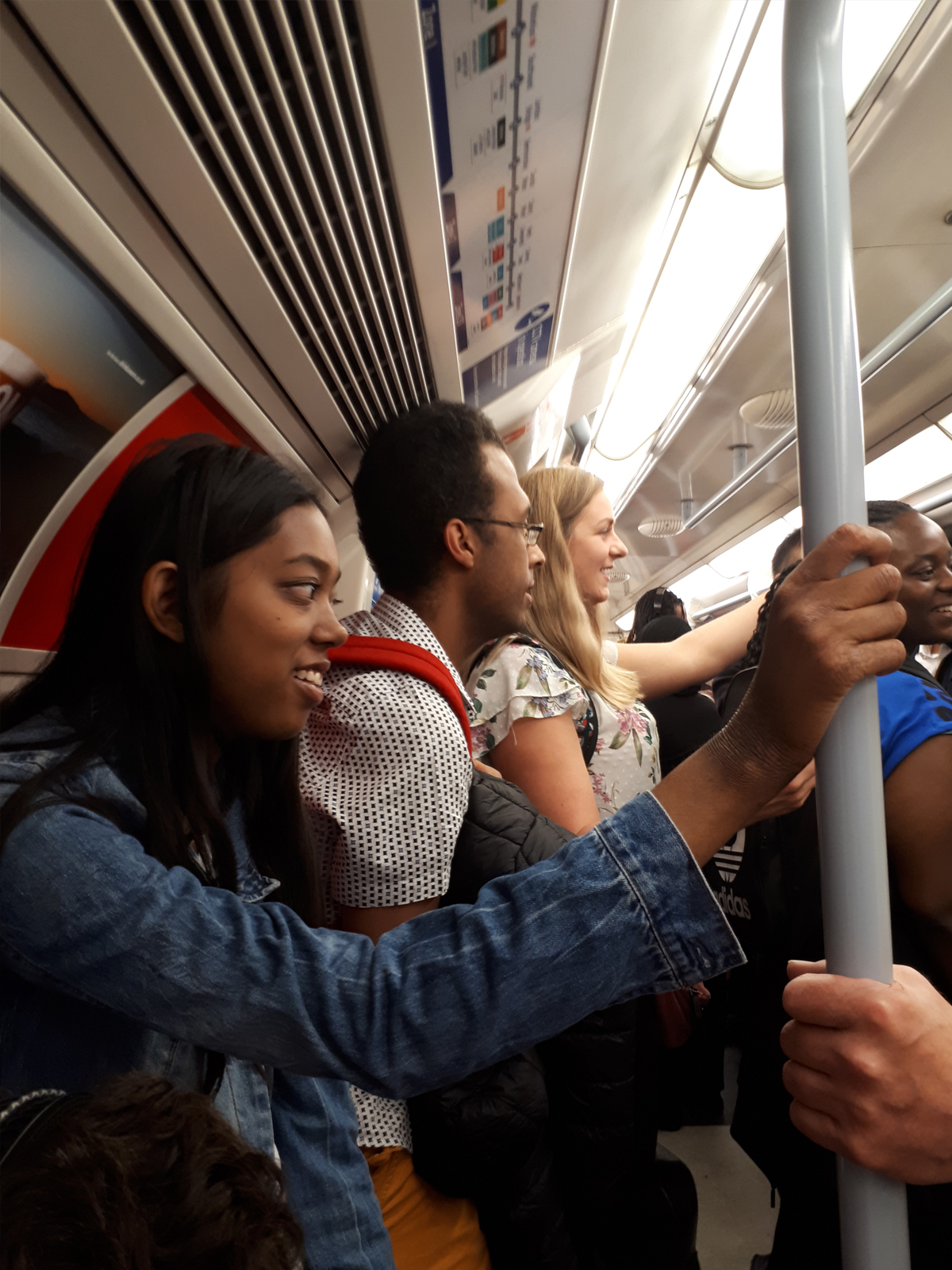 "Combining the Urban Residential with Working With Disability Week has enabled us to provide more opportunities for our trainees that otherwise would not be possible," said Kate Jackson, Advocacy Development Manager at my AFK. "It gives us a chance to assess their work, independence and social skills in different surroundings, often demonstrating to the young person that they can do more than they think they can which can help build their confidence and raise their aspirations."
Here's what our trainees thought:
"It was amazing, we made new friends and staying in a hotel was just brilliant." – Kashi
"Spending time with new people has been brilliant and I feel less nervous about joining in September." – Titus
"I loved playing volleyball and going out for dinner.' – Joshua
"Amazing experience, very interesting and I'm glad I was part of it." – Matthew
"I liked it when we all ate together in the evening and chatted about our day." – Chantal
"Having a sleepover in a hotel on my own without my mum was brilliant – I'm really proud of myself." – Theo