We Need To Acknowledge The Talent That Disabled People Can Bring To Our Workforce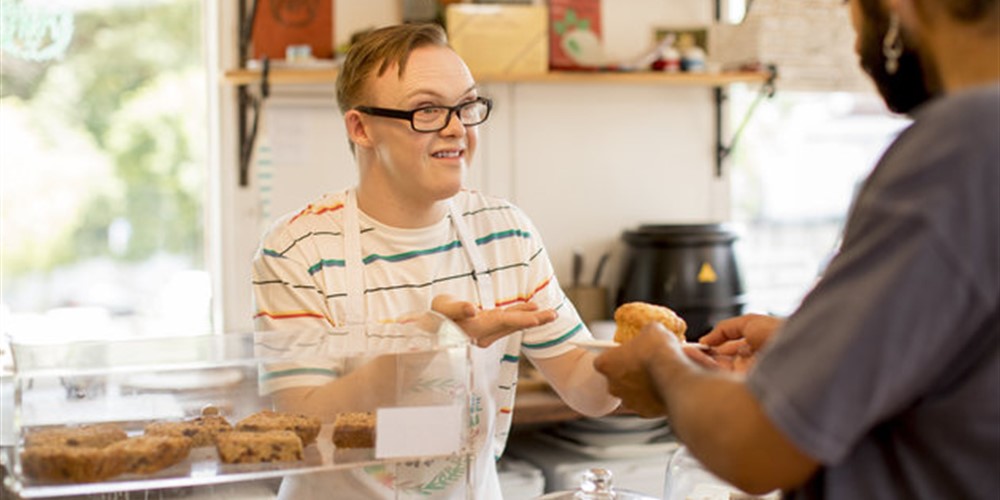 Originally published on Huffington Post, 16th February 2018. Read it here. 
[On 22 February 2018] in Parliament, MPs from all different parties will be debating the role of disabled people in growing our economy. Whilst not the most glamorous or wide-reaching topic, I consider this small backbench debate to be a milestone on the path to developing an inclusive economy.
Why? Because this will be the first time that disabled people will be debated in Parliament as contributors to our economy; as employees, entrepreneurs and business leaders. Whilst disability right is frequently debated in Westminster, it is more often than not under the guise of the welfare system. PIP needs to be debated and scrutinised but it is just as important to create a different narrative. A narrative that champions the diversity and talent that disabled people can bring to our workforce.
Work is a valuable part of life. It's what gets us up every morning, gives us daily structure and a sense of purpose. To deny someone the opportunity to work is to deny their independence. Disabled people, are routinely denied this opportunity. This is not new; these barriers seem to be anchored into our societies foundations. The Conservative Government recognise this and have routinely made manifesto commitments to tackle the disability employment deficit.
The problem is considerable: if you're disabled you are twice as likely to be without work as a non-disabled person, even though more than half of disabled people are willing and able to work. The latest figures show that in June 2017 the disabled workforce had an employment rate of 49.2% compared with a rate of 80.6% for people without disabilities. Disabled individuals should be able to contribute to our national growth. We should have a Government that builds an inclusive economy for all.
The All Party Parliamentary Group on Disability offers several proposals to help halve the disability employment gap. The APPG's report 'Ahead of the Arc' focused on two key priorities, ensuring disabled people can access jobs at a higher rate and improving the ability of disabled people to retain work. It was estimated in the report that 35,000 to 48,000 of workers a year were losing their jobs this way. It is necessary and reasonable for adjustments to be made within the workplace to accommodate the changing needs of our workforce.
Our economy is world-leading because it was built upon innovation, determination and utilising a diverse workforce. As a country, we do not want to underutilise available labour. As the UK currently finds itself in a major skills shortage, it is of national interest to encourage work amongst those who can. After Brexit, we'll find ourselves with open job positions that disabled people should have access to. The demand for labour is there, as well as a willing workforce.
The answer is simple, invest in improving the pathways to work. Invest in disabled entrepreneurs, improve reasonable adjustment guidelines and encourage businesses to diversify their workforce. Create incentives rather than enforce sanctions. If the £108 million spent by the Government to deny disabled people the benefits they are entitled to was redirected to creating an apprenticeship schemes, entrepreneurship and training opportunities for example, then perhaps the narrative of people with disabilities could change.
As the Conservative Government like to say, our economy needs to work for everyone, this means everyone must be included in that growing prosperity. I hope this debate can start a new, positive conversation here in Westminster about this largely untapped workforce. I am planning to showcase examples of hardworking, innovative, skilled workers and entrepreneurs with disabilities in my speech and as such would welcome any case studies you would like to send in.
Share your stories with Dr. Cameron by emailing [email protected]