The joy of old mobility equipment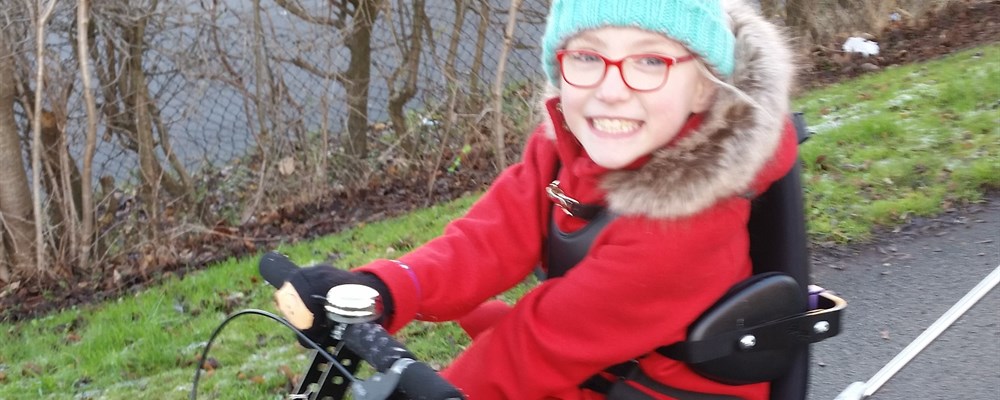 Heidi is from Castlefields near Liverpool and is 9 years old.
She is very chatty, enjoys socialising and playing with her friends, being outdoors and going to the park.
Heidi has cerebral palsy and is unable to walk, sit or stand unaided, so uses a wheelchair to get around.
She loves her special mobility trike as it helps her exercise her legs, strengthen her muscles and go out and socialise, rather than being strapped in her wheelchair watching her friends play.
As Heidi had outgrown her old trike, she really needed a new one. And we had a donated trike which fitted Heidi perfectly after a few alterations.
Reusing a trike saved my AFK almost £3000 and meant Heidi didn't wait to get the equipment and start going outside.
Her mum told us:  "Heidi is very, very happy with the trike – it's like new. She loves how her legs get a good stretch on it and that she gets to go out with her little brother while he is on his. Thank you so much!"