Support my AFK and save money with Discount Promo Codes this January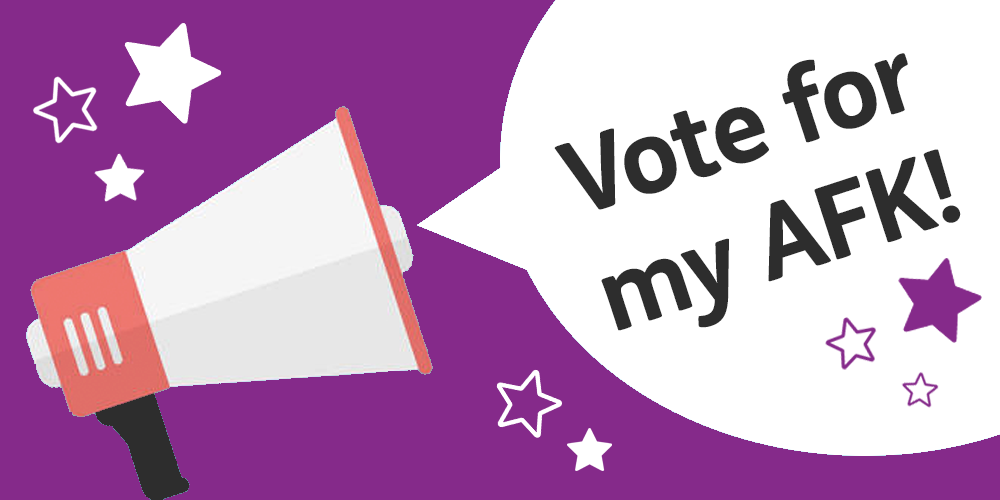 You can help us get as many votes in the hopes that my AFK will win 20% of this company's profits in January!
January is well known for being a month where we're all a little strapped for cash, so it's great when we find new ways to save a few pennies. Thankfully, websites like Discount Promo Codes are around to help us out – and you can help support your favourite charities at the same time! 
Discount Promo Codes features thousands of discount codes and offers from the UK's favourite brands, and every month they donate 20% of their profits to a charity voted for by their users in a monthly poll. This January, my AFK are delighted to be one of the nominated charities competing for the donation, and we would love for you to support us. Not only can you help us to win, but you can also take advantage of the savings the site has to offer too!
How does it work?
Discount Promo Codes give you access to exciting deals and discount codes to help you save money on all areas of your life – including groceries, health and beauty, insurance, travel, and technology. Whenever someone makes a purchase through the site, these retailers pay a small commission at no extra cost to the shopper, which is how Discount Promo Codes are able to donate 20% of their profits to charity each month. 
When it comes to the donation itself, the charity that benefits is decided by the site's users. Their monthly poll features three charities, each of whom compete for votes in a little friendly competition. At the end of the month, the charity with the most votes wins the donation!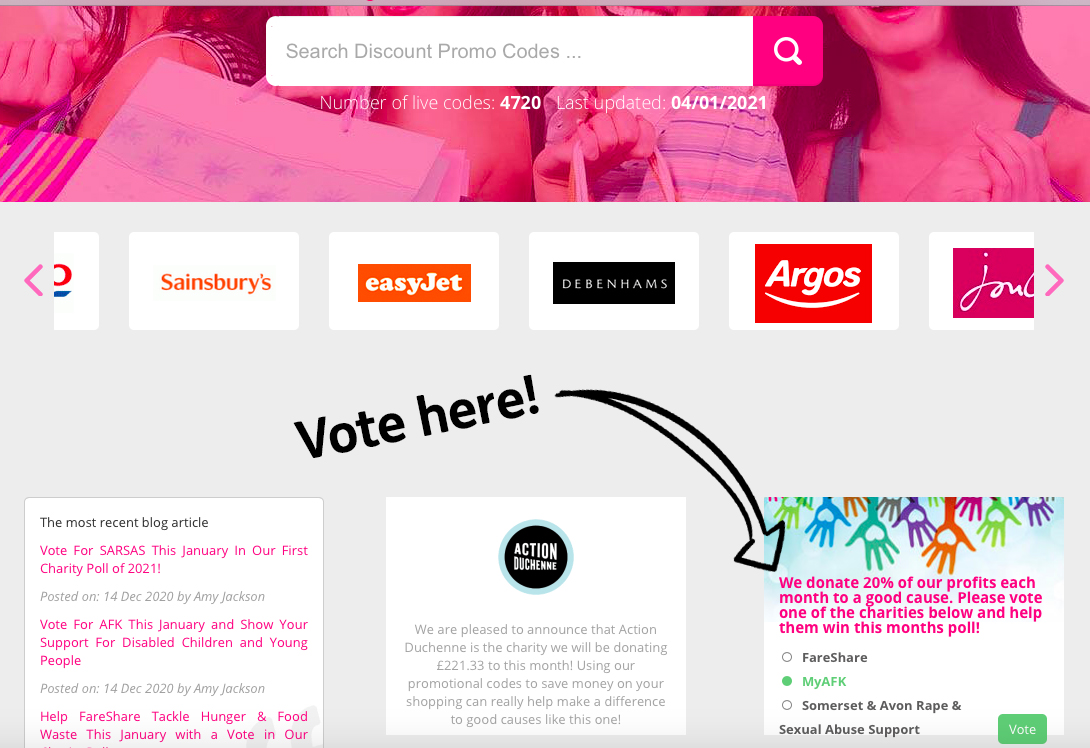 How you can support AFK this January
For us to be in with a chance of winning January's charity donation, we need your support. You can vote for my AFK for free throughout the month, and you don't have to make a purchase in order for your vote to count.
If you'd like to get involved, head over to Discount Promo Codes from the 1st of January where you'll find the poll on the homepage. Simply select AFK and click the green button to submit your vote, and that's it! If you want to support us further, share the poll on your social media too so that your friends and family can vote and enjoy the savings on offer. 
Please help us continue to make a difference to the lives of disabled children and young people this January by voting for AFK in the Discount Promo Codes charity poll. Thank you!