Staff Stories: Andrew Colclough - Events and Community Fundraising Officer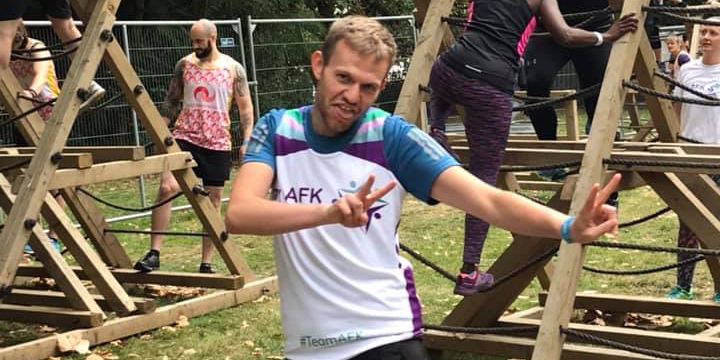 The first blog in our new series 'Staff Stories' comes from Andrew, our Events and Community Fundraising Officer. We hope these stories give you more of an idea of the people behind my AFK.
Hello there and welcome to my blog post! Allow me to introduce myself, my name is Andrew and I'm the Events and Community Fundraising Officer for my AFK (yes, a very long job title!). I'm here to tell you a little bit about what I do!
I head up the challenge events for the charity.  This means working hard on recruiting some superhero fundraisers to run, ride, jump, walk, climb, slide (and an array of other ways) for us. These are events like London Marathon, RideLondon and whatever other huge challenges you can think of! I help support our fundraisers through their journey with us from initial contact all the way through to post-event ensuring a great relationship is formed.  Everyone that does these events for us is incredible, so we want to make sure they are supported in every way possible.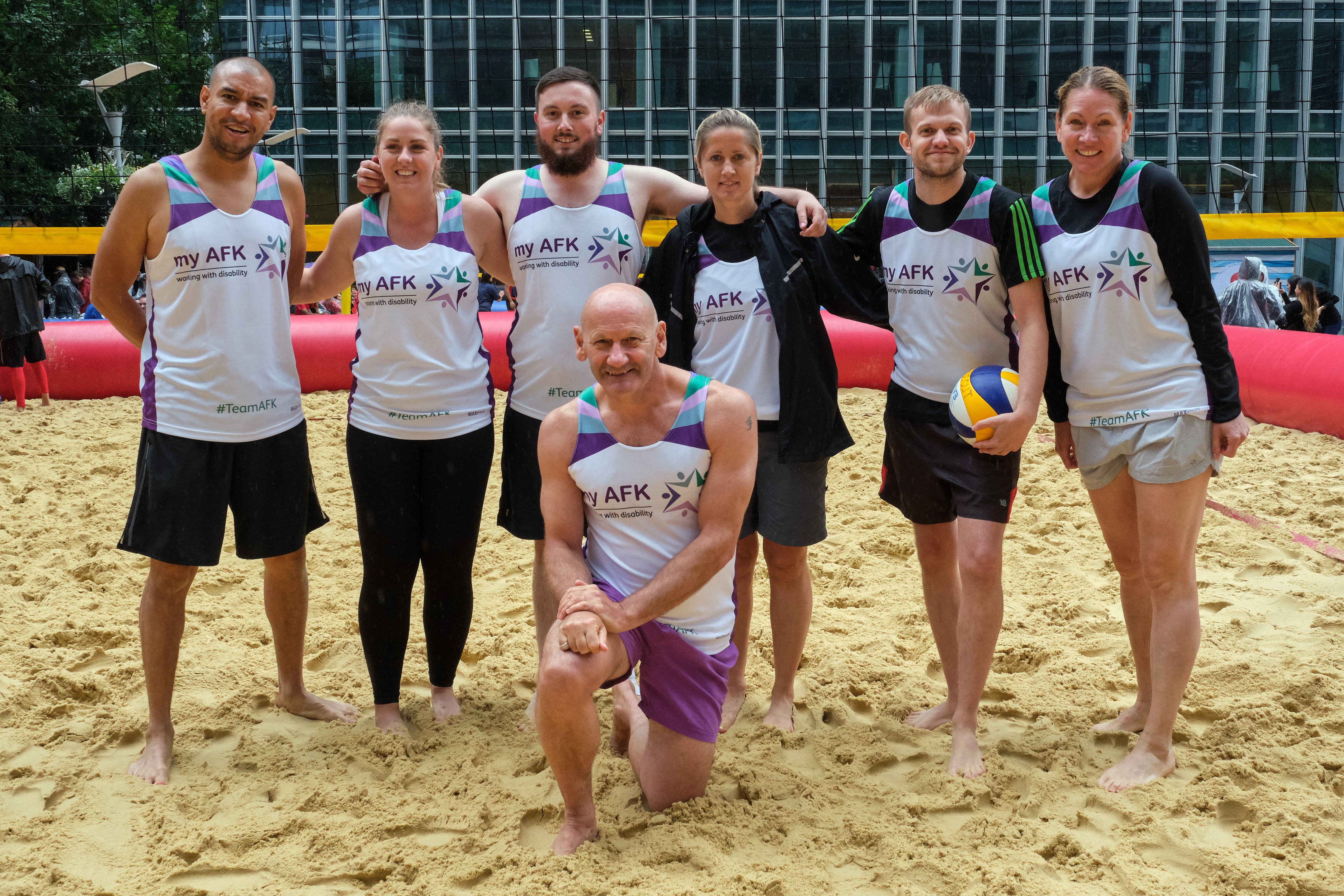 Community events are also a big part of my job role.  Alongside with my manager, Caz, we work closely with local community groups in building relationships and putting on fun, local events that everyone could get involved in and raise some money for our charity. We're currently in the process of organising a 'Sponsored Spooky Walk' where everyone dons their best Halloween outfits and receives a lovely lunch after completing a walk through Highgate Woods.
Who loves a bit of beach volleyball? Because the events team here at my AFK absolutely love it! It takes over our lives for four weeks of the year (not including the many months of planning and organising!).  It's our annual flagship fundraising event where we base ourselves in Canary Wharf having all types of people coming to show off their best beach volleyball skills from schools to corporate companies. I had so much fun at the event – it's amazing to see everyone immersing themselves in the beach vibes, not forgetting we raise a brilliant amount of money for my AFK!
I love working at my AFK because it combines both my enthusiasm for events as well as my passion for helping people and working towards a cause for the better. I especially love seeing the young people that the charity supports become more confident and independent. Knowing that the funds we raise helps support these young people makes my job so much more worthwhile!