Pink trike for chatty Matilda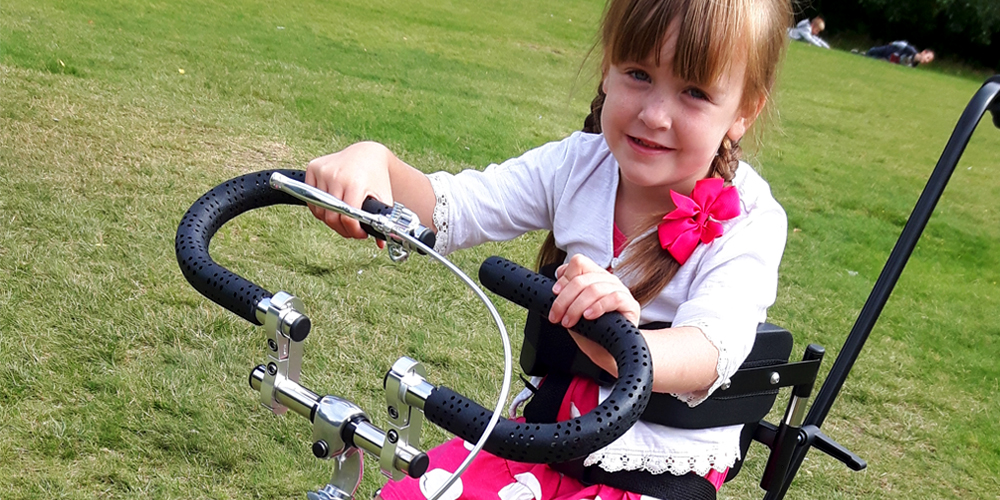 Matilda is a chatty 4-year-old from Surrey.
She is active, sociable and loves spending time with her older brother and friends.
Yet she has cerebral palsy and can only walk independently indoors and short distances outdoors, she uses a wheelchair to go long distances or over uneven surfaces.
Matilda wanted a trike to help her take part in activities with friends and family. It also provides therapeutic play while improving muscle strength, balance and limb movement.
Matilda's physiotherapist recommended it saying, "As part of physiotherapy sessions, Matilda learnt to pedal and steer the tricycle which she enjoys immensely. A trike would be hugely beneficial to her."
my AFK funded the trike and Matilda was very happy and excited to go on rides!
Help other disabled children and young people like Matilda by viewing our current appeals.