my AFK Beach voted 'most innovative charity event'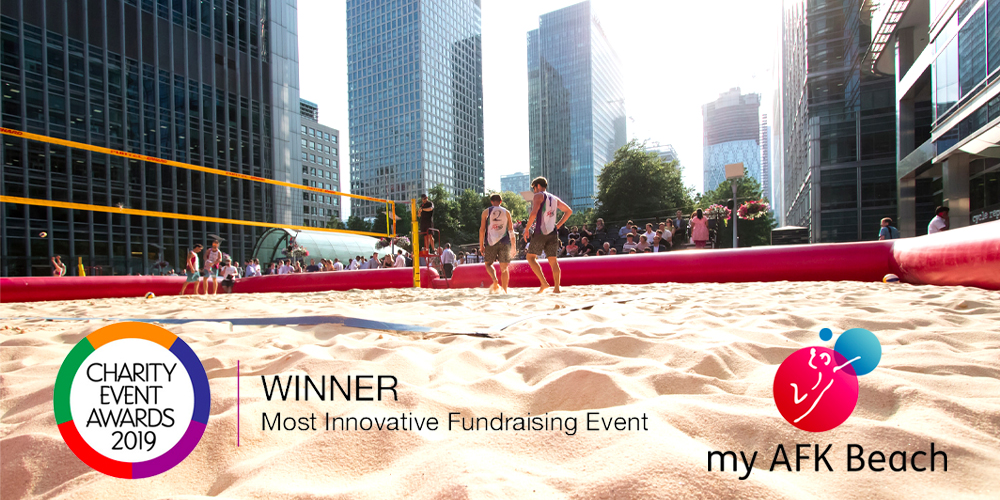 On Friday 17th May 2019 my AFK Beach won 'Most Innovative Event' at the first ever Charity Event Awards, hosted by Rory Bremner at 133 Houndsditch.
my AFK Beach is the UK's only pop-up charity beach volleyball event, and is the biggest event in our fundraising calendar every year. Last summer we celebrated the 10th anniversary of the event, which has raised over £650,000 since it launched in 2009 and has grown from a one-day event into four epic weeks of tournaments, pay to play, school participation, elite tournaments and a whole host of beach sports.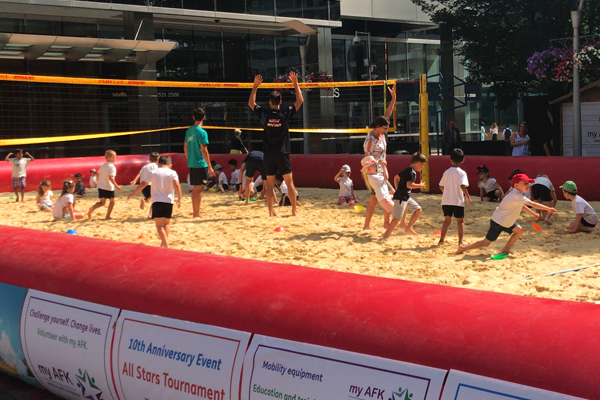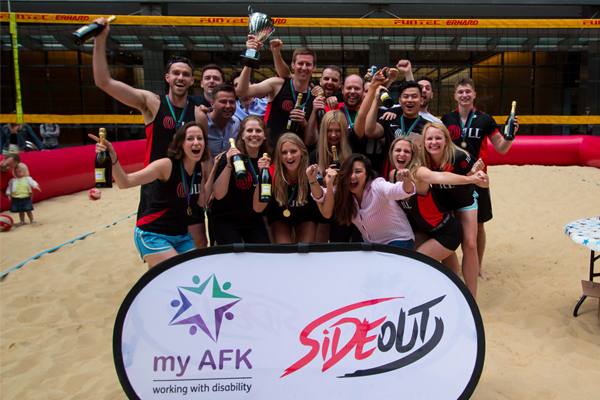 my AFK was up against some of the biggest names in the charity sector, so we were absolutely thrilled to receive this award, recognising the hard work and dedication of our AFK Beach Volleyball event team, Lyn and Caroline.
"At my AFK we like to do things a bit differently, so we have always been proud of being the only charity to organise a pop-up beach volleyball event in the UK," Lyn said. "Winning this award gives us a great boost to make the next 10 years of my AFK Beach even better!"
"The beach volleyball team work incredibly hard each year on the event, so I am thrilled they have won this award," said my AFK's Director of Fundraising, Tracey. "We only have a small team here so without the dedication of our Events and Corporate Fundraising managers, and everyone else who works or helps out at the event, it simply wouldn't be possible. The funds raised each year makes a huge difference to the lives of disabled children and young people in London and across the country."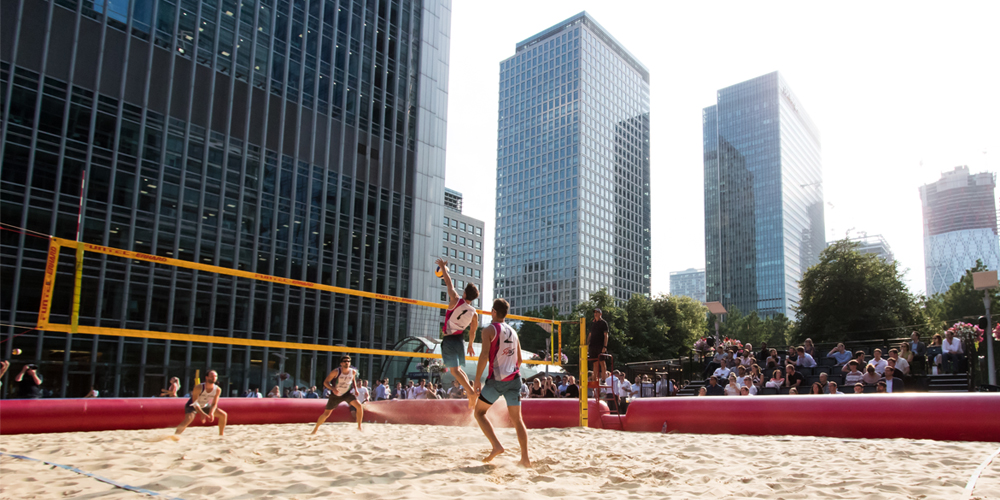 The Charity Event Awards 2019 judging panel recognised the event as a "great example of innovation and success" that was "commendable for its boldness and creativity."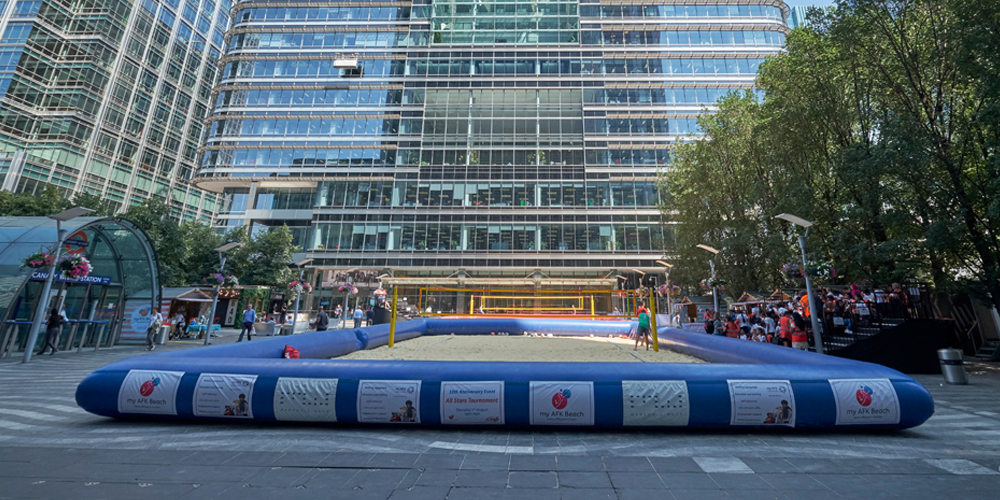 my AFK Beach 2019
Montgomery Square, Canary Wharf
8th July–2nd August
Visit the website to see the schedule of events for this summer or book your pay-to-play session!