Summary
Here at AFK, it's our passion to empower children and young people with disabilities and autism to dream BIG. But to do that we believe we need to think small.
Transforming Lives: AFK's 'little BIG' Support
In a world where every individual's potential should be nurtured, the stories of Matthew, Aaliyah, and Lacey showcase the impact that AFK can have on the lives of young people with disabilities and autism.
AFK's personalised approach is bringing dreams within reach and changing lives. The following stories shed light on the challenges these young individuals faced and the transformative power of tailored 'little BIG' support.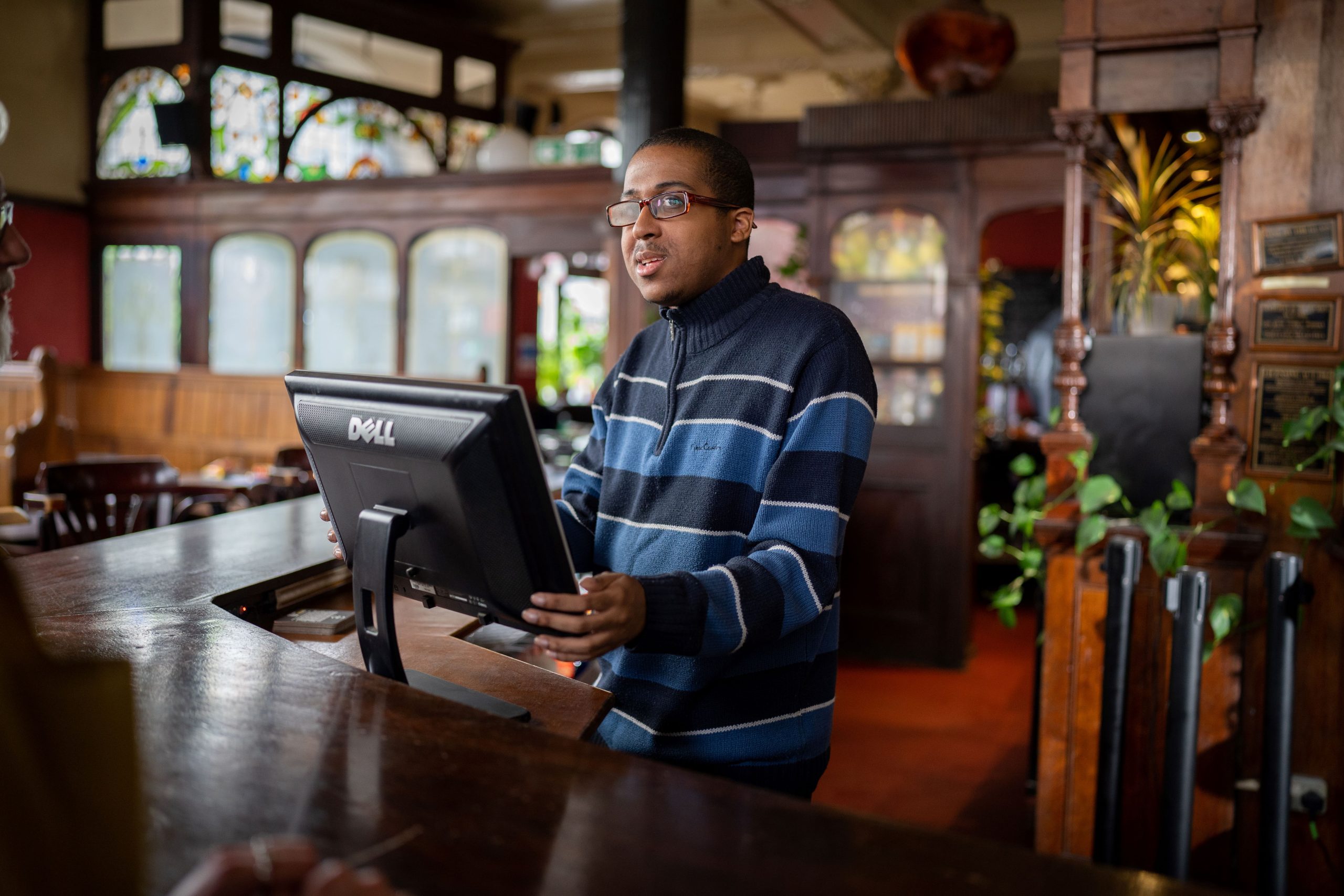 Meet Matthew, a 21-year-old with a profound passion for music, reading, and drama. Despite his undeniable talent, Matthew had been grappling with confidence issues due to his autism. His unique journey to self-confidence and empowerment began when his local council referred him to AFK.
Every young person's journey is unique, and AFK understands that. They delved deep into Matthew's aspirations, providing him with the tools and support he needed to overcome his challenges. During AFK's sessions, Matthew began to let his creativity flow and began to be a leader amongst his peers. He let go of his anxious thoughts and devoted himself to trying new things without any hesitation. He would inspire his peers with his unique ideas and gave constructive feedback when necessary. Matthew's dream of becoming a drama teacher was within reach, thanks to continuous support and the belief that he could achieve it. Matthew is now in paid employment at the National Theatre.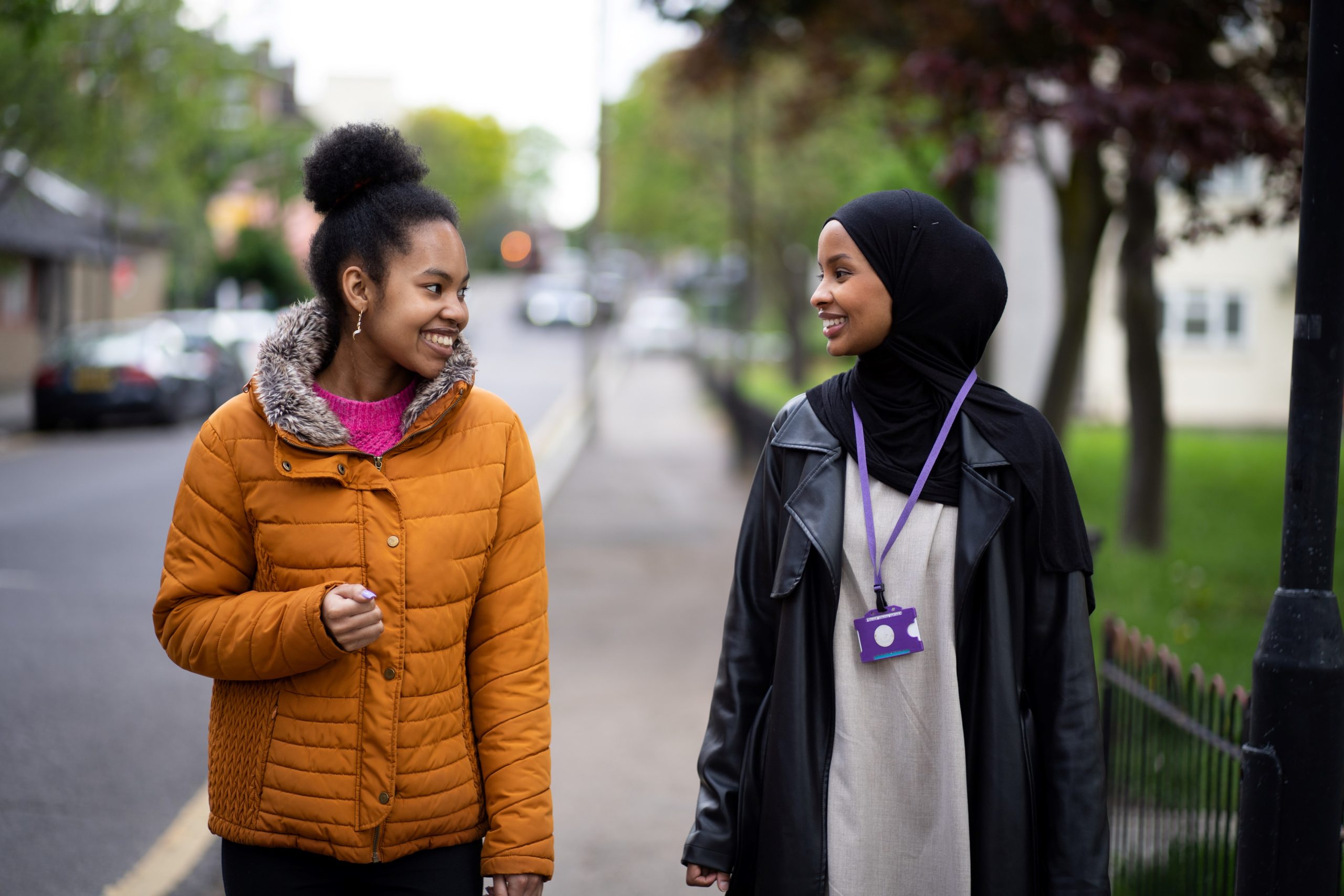 Aaliyah's story is one of resilience and determination. She joined AFK in May 2022, a young woman with autism and mild learning difficulties. Her desire to increase her work skills and confidence was clear, but her path was laden with obstacles. Aaliyah started attending Life and Work sessions at AFK, where she learned new skills, participated in employee visits, and gained a better understanding of the world of work.
One of Aaliyah's significant hurdles was her inability to travel alone. But with the support of the Life and Work team, she learned to navigate public transportation independently. She also acquired essential life skills and confidence, thanks to her involvement with 'A New Direction.' The program trained her to be a Cultural Ambassador, allowing her to engage with artists, participate in workshops, and contribute to planning the annual I Am Festival.
Aaliyah's journey continued as she embarked on a placement at the Bike Café, where she discovered her passion for working in bars and cafes. Her growing confidence in interacting with others and her desire to gain work experience led her to volunteer at Cancer Research. Her path ultimately led her to KERB Food's Work Placement at the National Theatre, offering her paid experience.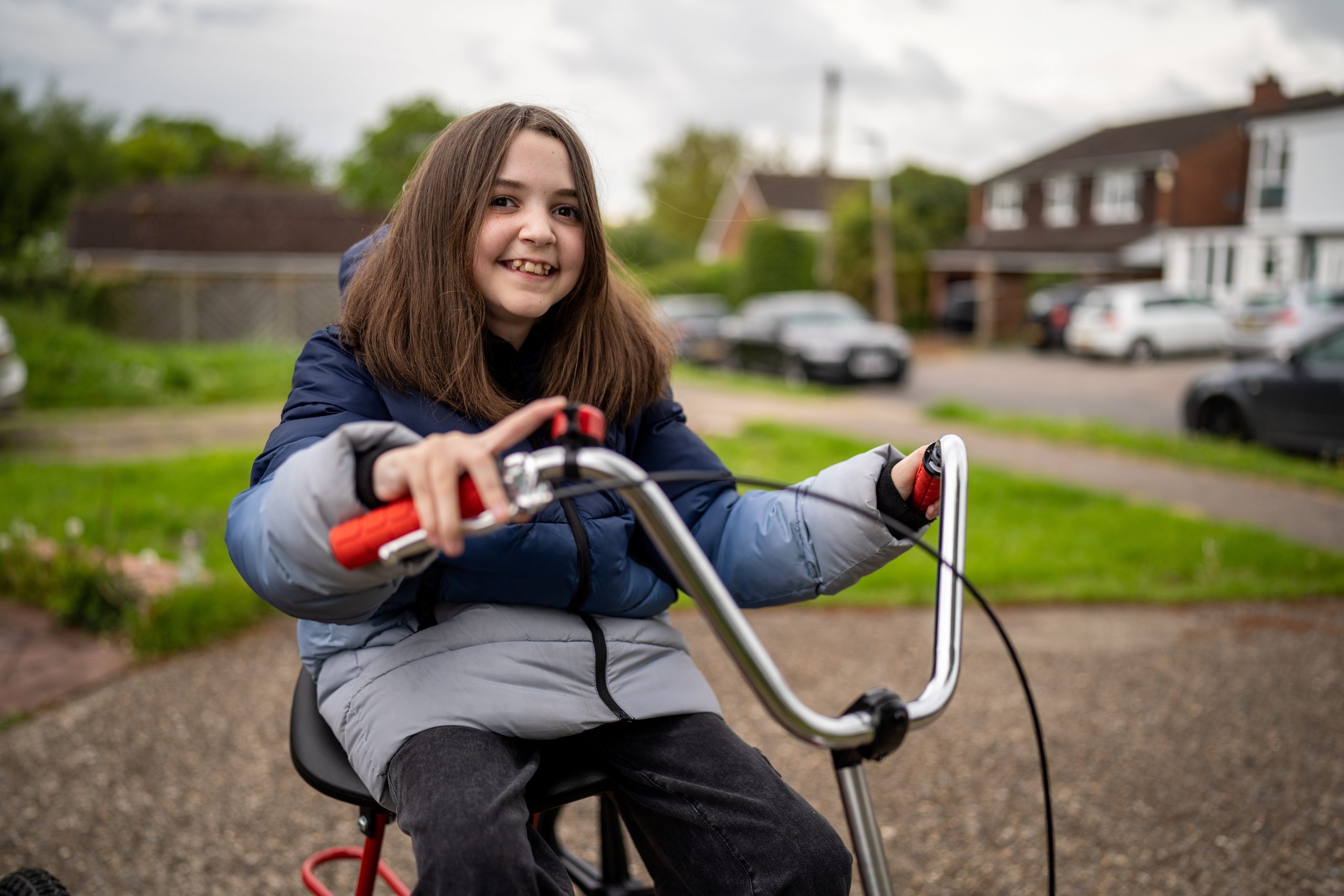 At just 11 years old, Lacey's excitement for secondary school was palpable. Her interests, including art, science, and playing the piano, define her spirit. Despite mobility challenges, she was eager to explore new things. Before her physical limitations became evident, she loved skateboarding. However, she had to give it up due to her leg issues.
'This has made such a difference to our family life, I could never have afforded this, but it has given her so much happiness and confidence. I can't thank AFK enough. Thank you, she is so happy, and you have given her a chance to fit in with the children on our street.' Lacey's Mum explains.
AFK stepped in to make a significant difference in Lacey's life. Our funding allowed us to provide her with a specialist trike that has transformed her life. Lacey can now join her friends who live on the same street, boosting her self-esteem and fostering inclusivity.
See Lacey, Aaliyah and Matthew's story:
The stories of Matthew, Aaliyah, and Lacey serve as prime examples of the ways in which AFK's work can impact young people for the better. However, challenges persist for young people with disabilities and autism in the UK, with high unemployment rates and increased financial burdens on families.
Your support can be a turning point in the lives of young people like Matthew, Aaliyah, and Lacey. By contributing to organisations like AFK, you not only help bridge the employment gap but also foster inclusivity and empower these young individuals to chase their dreams.
At AFK, we want to empower children and young people with disabilities and autism to dream big. We understand that every individual is unique, and their support is tailored to meet the specific needs, interests, and ambitions of each and every young person. From powered wheelchairs to life and work skills, AFK equips these young individuals with precisely what they need to thrive.
The remarkable case studies of Matthew, Aaliyah, and Lacey showcase the transformative power of AFK's work. By investing in the dreams and aspirations of young individuals with disabilities and autism, we can create a more inclusive and empowering society.
Your support can change lives and help children and young people chase their dreams. Join AFK in making a difference today.