Joshua receives new wheelchair to continue his pursuit to Team GB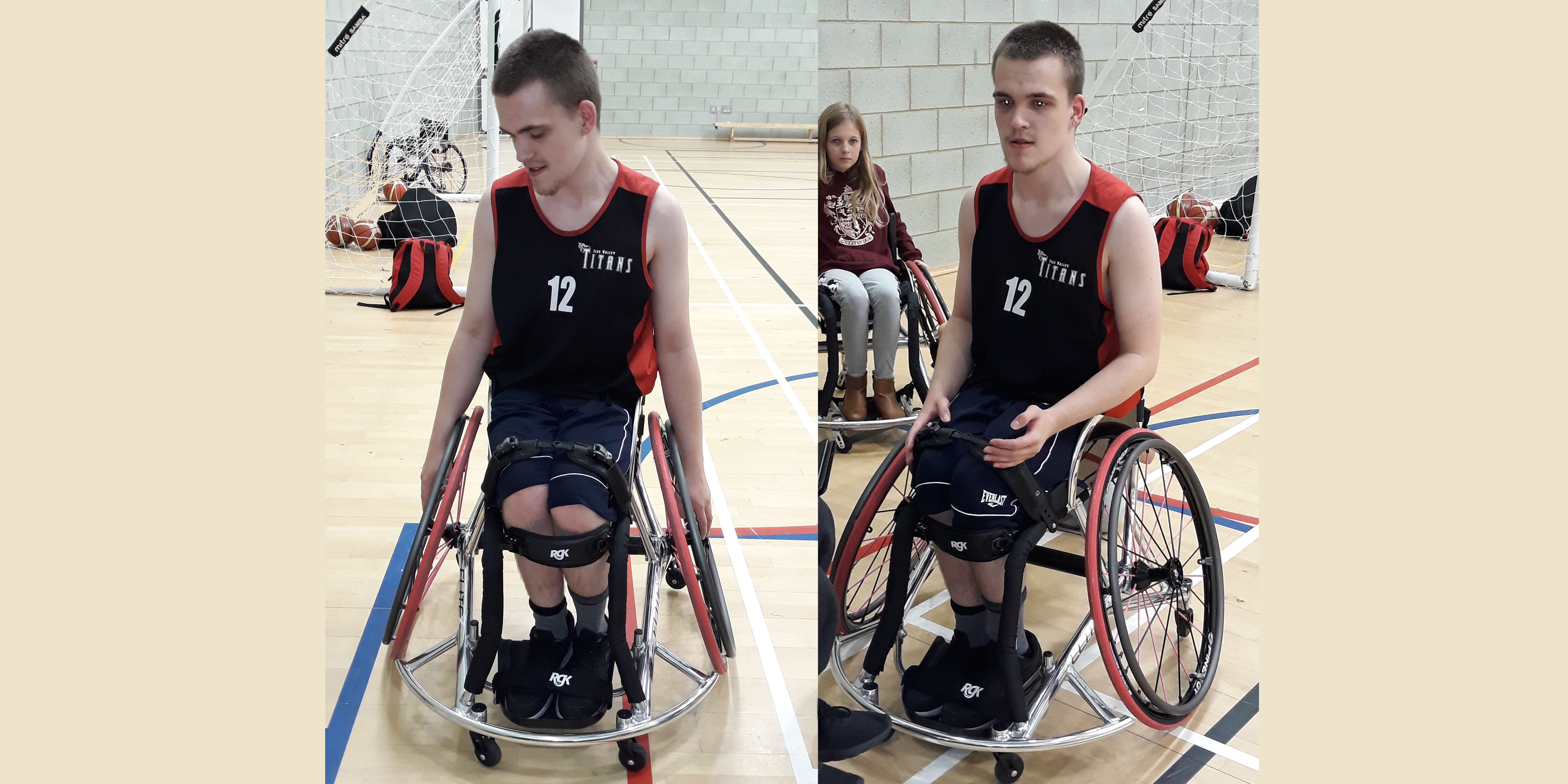 Stockton-on-Tees teenager, Joshua Holforth receivies a new wheelchair to continue his pursuit for Team GB
Joshua Holforth (19) is a keen wheelchair basketball player from Stockton-on-Tees who has represented Tees Valley Titans for the past three years. Joshua was diagnosed with Cerebral Palsy just before his 3rd birthday and has had numerous surgeries on his legs and feet. 
In March 2019 Joshua's mum came to my AFK – Working With Disability, in the hope they could help towards the cost of a new specialised sports wheelchair, to enable Joshua to continue his pursuit for Team GB. Sports wheelchairs are not funded by the NHS and can cost up to, but not limited to, £6,000. Charities like my AFK support people in funding the chairs to alleviate the financial cost of the families.
Joshua explained the difficulties he has faced due to his disability and how sport has helped him feel less excluded. "Life without the right equipment can have a big impact on my life. I have many adaptations around my family home to try and help with my day-to-day activities…I have experienced social exclusion in the past due to my disability, however since I've been playing wheelchair basketball this has reduced significantly."
When applying for the chair, Lee Fawcett, Head Coach at Tees Valley Wheelchair Sports Club said "He [Josh] is playing in a chair that no longer fits his needs and the set up of the chair is not suitable…I fully believe a new wheelchair would help his sporting ability go to the next level".
With the support from Devonshires Solicitors, my AFK along with two other charities, Lifeline4Kids and READY partnered up to purchase the specialised chair for Joshua which has increased his confidence and enhanced his ability to progress further in a sport he loves playing.
We hope to see Joshua playing for Team GB one day.