Jo is running 100 marathons for disabled young people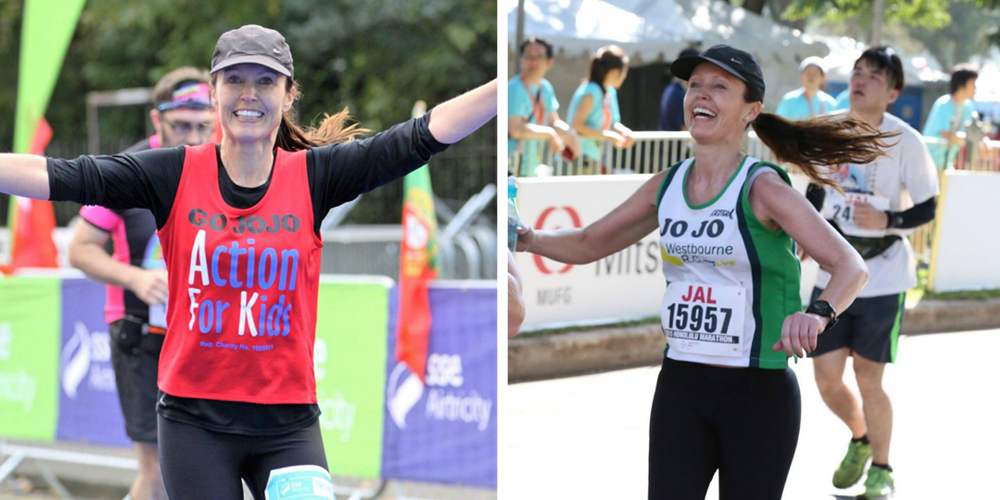 100 Marathon Mega Runner
Jo Peasland first ran a marathon in 2011 and has now done over 40 so far. She plans on running 100 marathons by 2018… all to raise money for my AFK.
She has run all around the world including Hawaii, New York, France, Germany and Ireland, done double marathons, ran in fancy dress and is planning on doing four marathons in four days next year.
Jo works in finance at Bournemouth University, and has two children and two dogs.
She said: "Running keeps me grounded and gives me time to stop and think. I've met so many amazing people on my marathon journey, it's incredible. [my AFK] is very close to my heart; I'm really passionate about it. Everyone has the right to independence and it makes me upset that some don't have the same opportunities as others.
"I've met teenagers [my AFK] helps, heard their struggles and seen my AFK's work first hand. I fell in love with the environment and the whole concept. The young people I met keep going and don't take no for an answer, so even though I get nervous before running, I won't say no.
"I'll run to raise money and keep supporting a fantastic charity which helps make disabled children and young people's lives easier."
Support Jo's efforts text GOJO17 £10 to 70070 or visit her fundraising page.