Jack's Fantastic Trike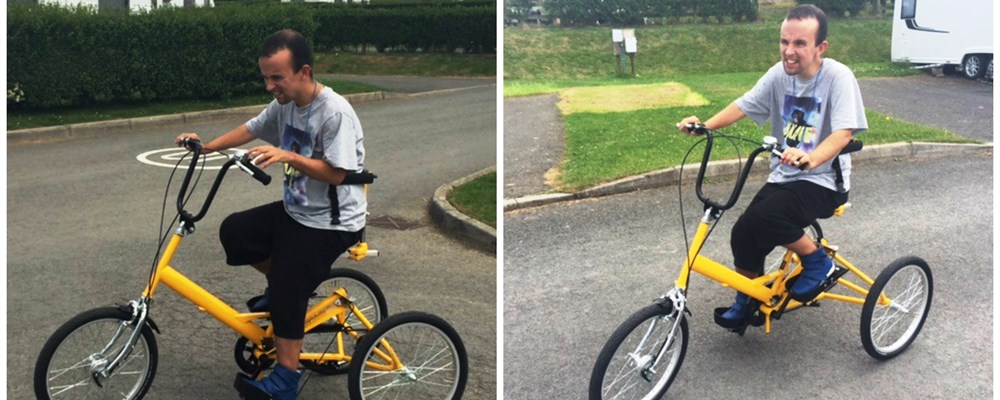 "Do you like my new bike?"
Jack is 26 years old and from Gloucester. my AFK got him a trike that can be folded, enabling him to take it on family holidays in the caravan.
It has given him new freedom – instead of using his wheelchair all the time to get out, he gets to exercise as he pedals his trike.
His mum told us: "Jack absolutely loves his new bike. He rides it everywhere – to the shower block, swimming pool, entertainment venue and the shop. As he meets people he says 'Do you like my new bike?'
"Yellow is his favourite colour and he loves the comfort of being strapped in with back support and belt. He finds the new foot pedals really easy to use and they keep his foot in the correct position – unlike when he walks and his feet are out of alignment.
"Please pass on our enormous heartfelt thanks to the people who funded Jack's fantastic trike. From a very happy and grateful young man and his teary-eyed parents who feel emotional just looking at what joy his trike brings him. Many, many thanks to all involved."
Support other disabled children and young people become more independent. Visit our current appeals page