Harry thinks his new trike is awesome!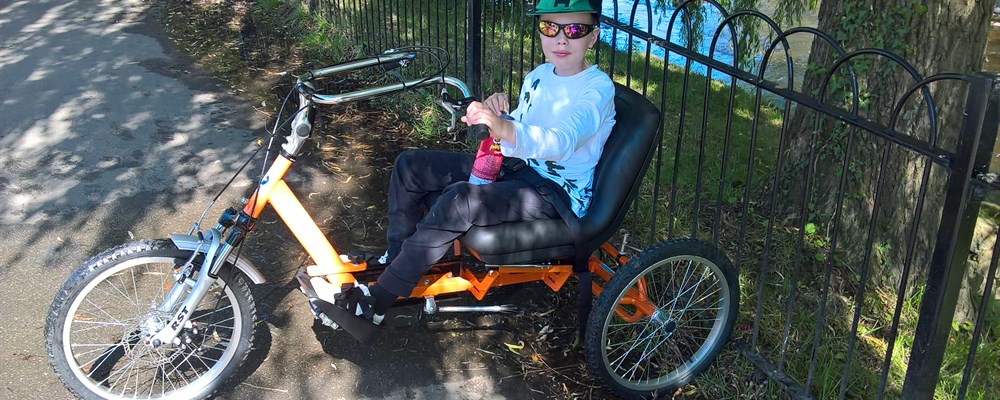 Harry is a lovely 10-year-old boy from North Yorkshire.
He has merosin negative muscular dystrophy and is unable to walk or stand unaided but really enjoys riding a mobility trike in the park.
As Harry had outgrown his old trike, he asked Action For Kids (my AFK) to help him fundraise for a "TomCat Fizz Trike" which is easy to pedal and offers support to Harry.
Harry's trike was delivered before summer, meaning lots of sunny days out with his family. The trike gives him independence and is not only good for exercise and developing his muscle strength but also for socialising with other children.
Harry's mum told us: "Thank you so much to everyone who has funded this amazing trike. Harry is enjoying the glorious sunshine on his awesome new trike. He is riding around with great independence and it is life changing for Harry as it builds his weak muscles while he is having fun. Harry thinks it is awesome!"
Support other disabled children and young people become more independent. Visit our current appeals page.