Community & Trainee Awards 2018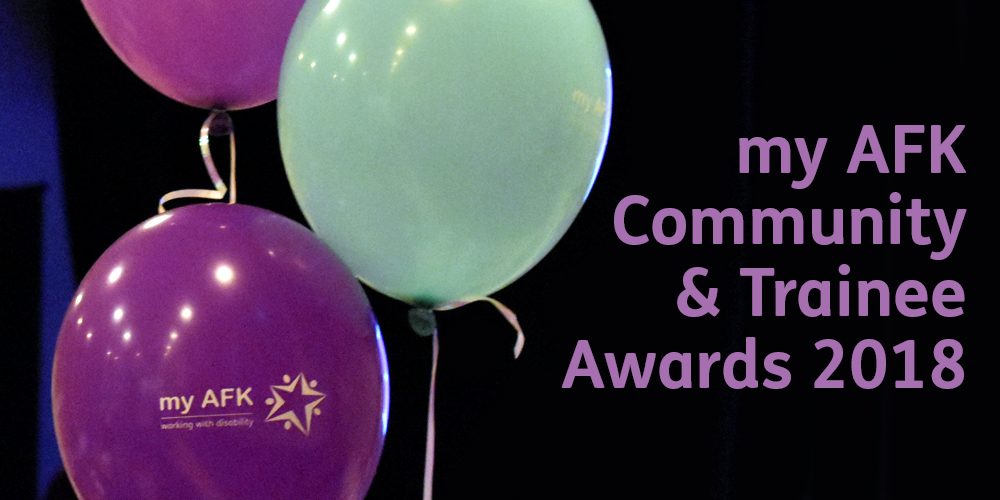 Celebrating our superstars!
On Friday 5th October my AFK brought together our staff, Ambassadors, volunteers and trainees, as well as key community and employer partners, to celebrate a year of amazing achievements.
The evening kicked off with a keynote speech from my AFK Ambassador Dr Hannah Barham-Brown (Dr Pops) and then Elaine, our Life and Work Manager, emceed the evening and various staff members and trainees presented the award certficates and trophies.
Scroll down for a full list of the winners!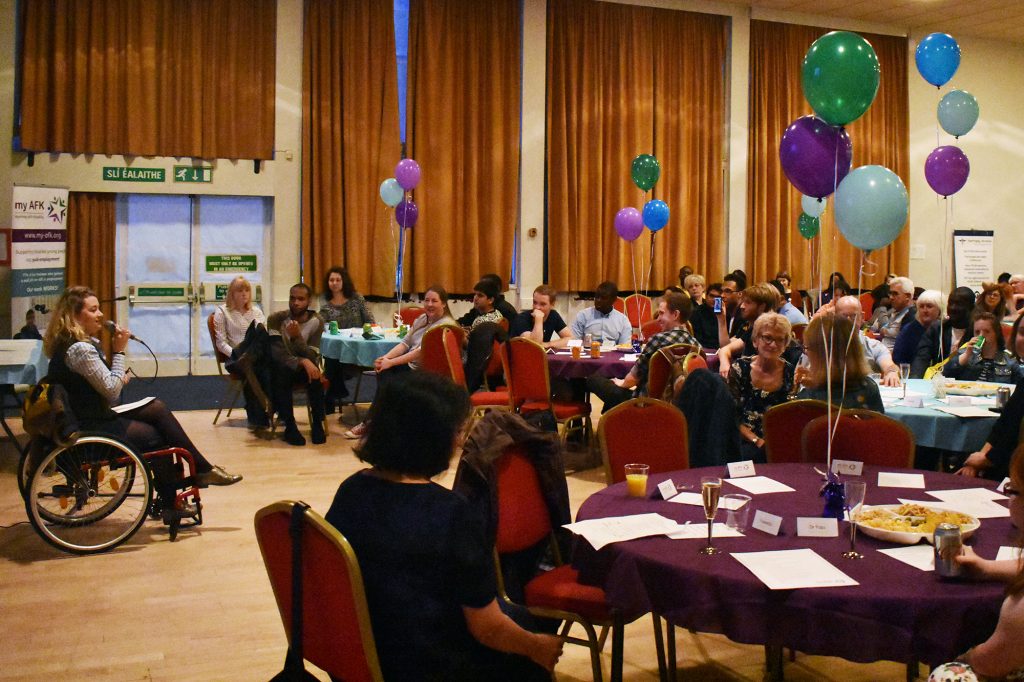 Our 2018 winners
The following superstars received awards this year:
Outstanding Achievement (Trainee) – Lucy Brennan
Outstanding Achievement (Community) – Alex Chevau, SideOut
Fundraiser of the Year (Trainee) – Neal Patel
Fundraiser of the Year (Community) – Jolene Sampson
Volunteer of the Year (Trainee) – Chinaelo Uzoka
Volunteer of the Year (Community) – Tina Bravati
my AFK Ambassador of the Year – Marcel Fearon
my AFK Best Newcomer – Alex Burton
my AFK Project of the Year – The Edible Garden
my AFK Life & Work Partner of the Year – Slaughter & May
Inclusive Partner Awards (Trainee) – Patty Janik, Sabrina Gardiner, Nathan St Hilaire, Luke Mulvey, Leah Johnson, Ben Adjei, Benson Samuel, Kieran Brennan
Inclusive Partner Awards (Community) – St Mary's C of E Primary School, Arsenal Community Hub, Slaughter & May
Gold Partner Award (Trainee) – Adam Chamberlain, Lucy Brennan, Patrick Gyamfi, Jermaine Streete, Steve Kassay, Lukas Turner
Gold Partner Award (Community) – Citadines Apart'Hotels, Savers Health & Beauty, Nando's, Sainsbury's, Redemption Brewery
Some of our favourite photos from the night