Alex's first trike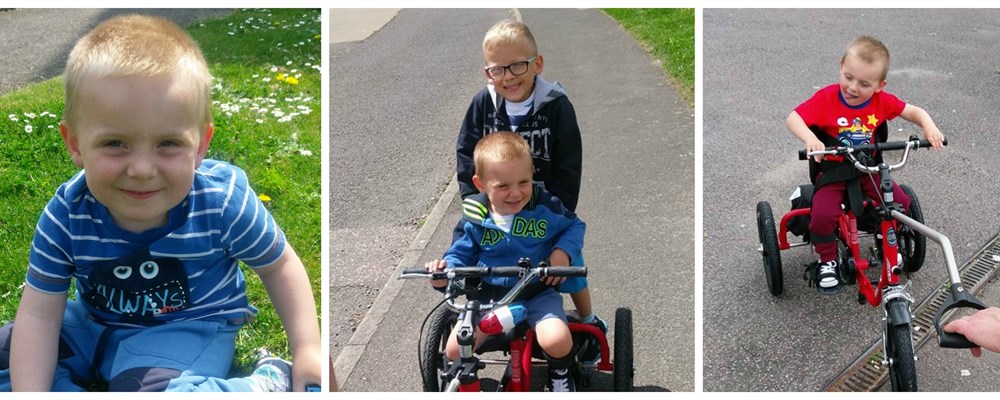 Alex is a 4-year-old boy from Kent.
He goes to nursery, likes playing with other children, and especially loves to be with his parents and older brother. He enjoys swimming and likes Thomas the Tank Engine.
However, Alex has Joubert syndrome, global development delay and Oculomotor apraxia. He is unable to walk independently, hasn't spoken yet and needs support from his parents for all his needs.
His mum approached my AFK (Action For Kids) for help to get Alex a specially adapted Kitten Tricycle which will help him exercise and his parents can assist him when he needs it.
His mum said: Alex is enjoying riding his new trike very much. He is doing many more activities with his brother and we go on lots of long walks
"The trike is high quality and well designed for Alex – it supports him to keep in the right position and most importantly he feels safe and comfy. Thank you everyone!"
A trike gives Alex some independent mobility, is a strengthening exercise for his leg muscles and is an age appropriate activity for him to do outdoors. Thank you to everyone who made this possible for Alex.
Support other disabled children and young people become more independent. Visit our current appeals page.