Taylor Woodrow Team Supports my AFK through VINCI Foundation Grant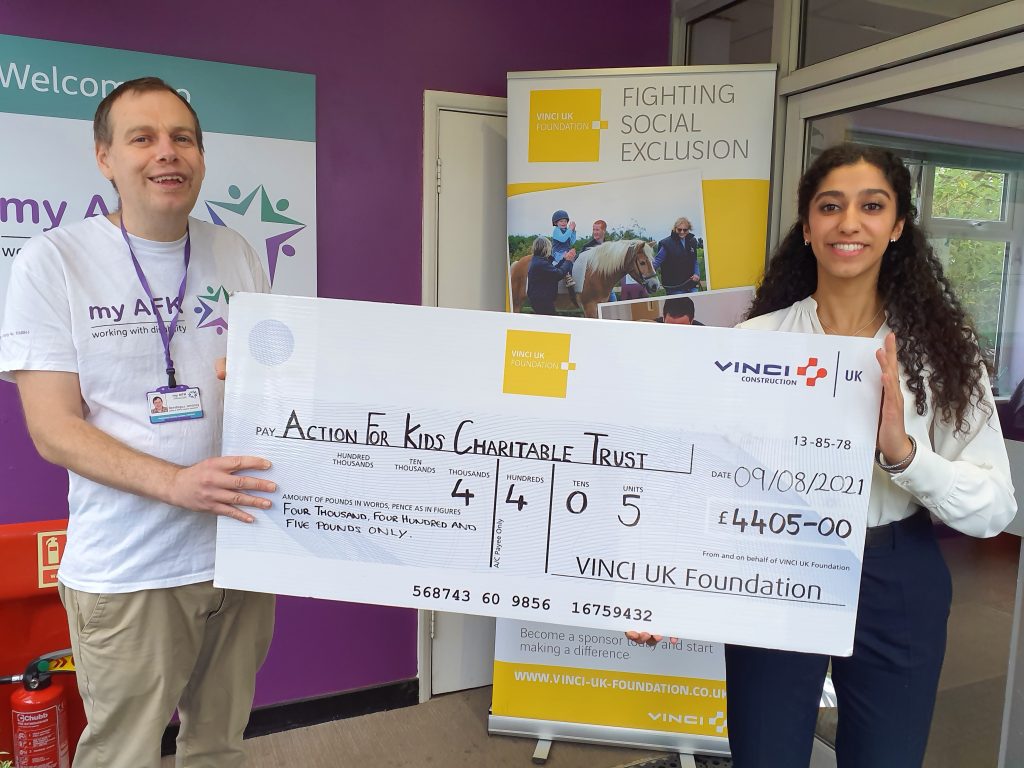 Taylor Woodrow is the civil engineering division of VINCI Construction UK which forms part of VINCI, a world leader in concessions, construction and energy.
The VINCI UK Foundation is funded by VINCI businesses across the UK and provides grants each year to support charities in their efforts to alleviate social exclusion and strengthen communities. In 2021 a record number of grants have been awarded and this includes £4,405 to my AFK for a project entitled 'Our View'.
'Our View' will be a collection of short films made by young people with special educational needs and disabilities on their experiences, challenges and successes in preparing for and gaining employment. This includes learning related skills like travelling independently and the value of the charity's partner projects, the Edible Garden and Bikes for Good Causes, and their external employer partners.
Young people will have the chance to show their peers the wide range of jobs that exist out there, the work they have done and what they have learnt along the way. They will also make films specifically for employers, showing them how they can best be supported and the skills and value they bring to an employer.
The grant will contribute towards equipment for the project and in addition to the funds, Taylor Woodrow will provide a sponsor to dedicate some of their time and skills to help with the project over a 12-month period.
Lyn Prodger, Corporate Partnership Manager for my AFK said:
"Children and young people with special educational needs and disabilities experience many inequalities in accessing high quality education and meaningful employment opportunities. Sadly, the pandemic has exacerbated these barriers. We are delighted to be working with the VINCI UK Foundation to support the life and work skills of disabled young people. A massive thank you for the incredibly generous donation and the ongoing support of your volunteers. It is hugely appreciated by everyone here."