One Dear World: celebrating diversity with new range of disability dolls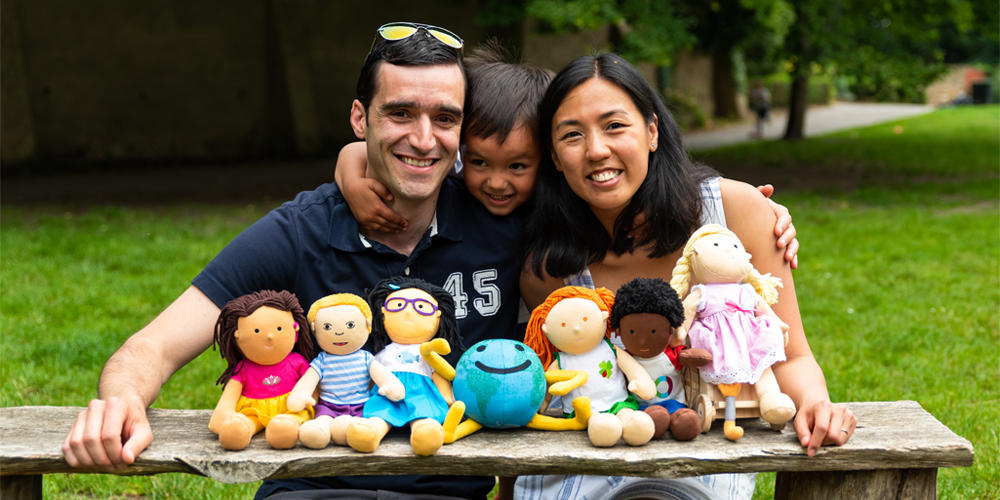 A London-based "mumpreneur" who created One Dear World, a range of multicultural soft toy dolls, has launched a crowdfunding campaign to expand the current collection to include six new inclusive disability dolls.
Frustrated by a lack of diversity among the dolls available for their son, Winnie Mak, who originates from Hong Kong, and her half-French, half-Greek husband Rafael Tselikas took matters into their own hands and launched the One Dear World brand in 2017, which features four dolls of different ethnicities and genders.
The award-winning dolls proved an overnight success, and now the couple are keen to expand the range with six more dolls representing both visible and non-visible disabilities.
The new line-up includes a young girl called Emily, who lost her right leg in a car accident and now wears a prosthetic limb. The collection also includes a boy with autism, a boy with Down Syndrome, dolls with visual and hearing impairments, and a child experiencing anxiety to help teach children about mental health and wellbeing. 10 percent of the sales from each doll will be donated to a charity that supports their related disability. my AFK has been chosen as the charity partner that will benefit from donations from the sale of each Emily doll.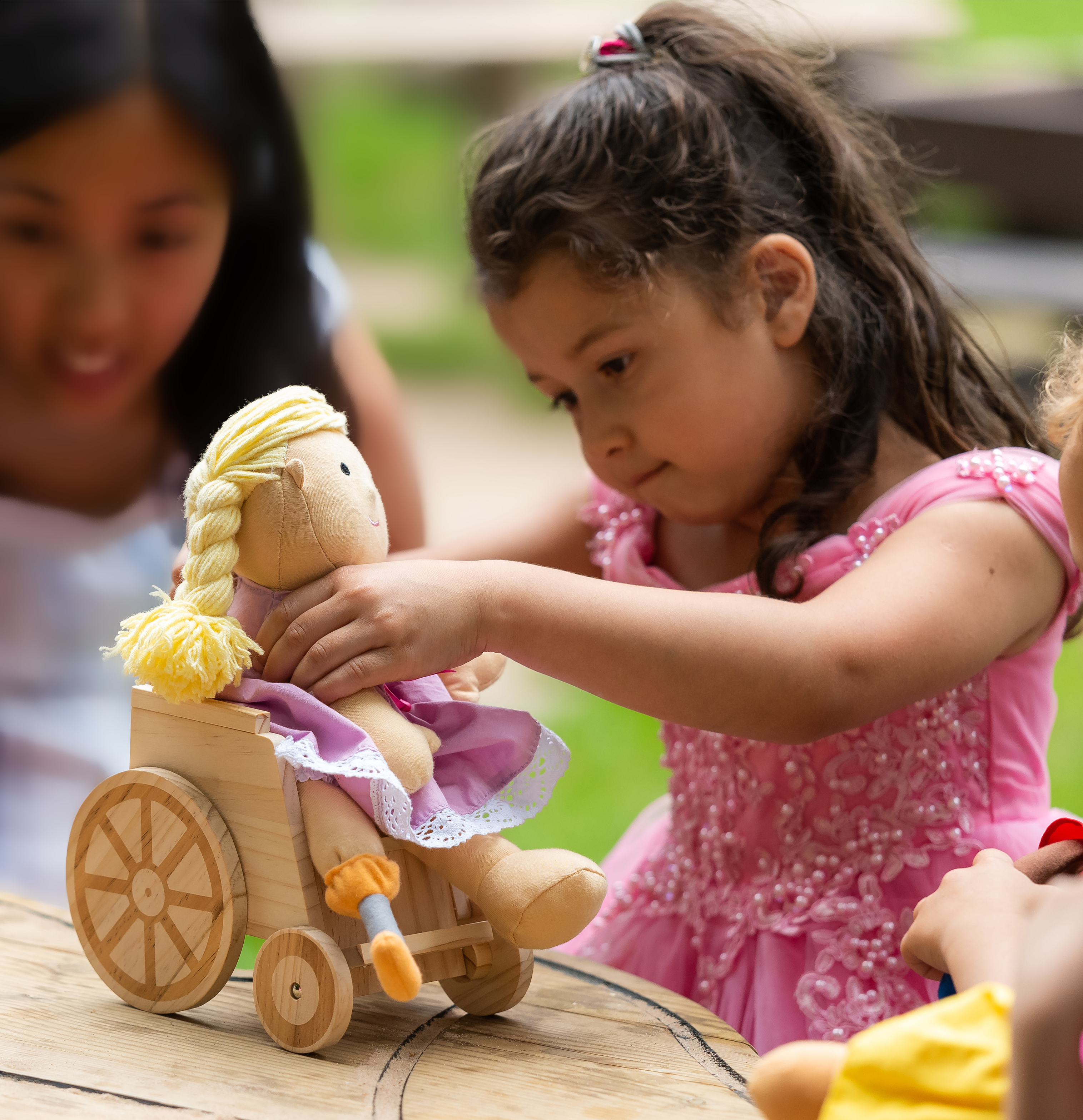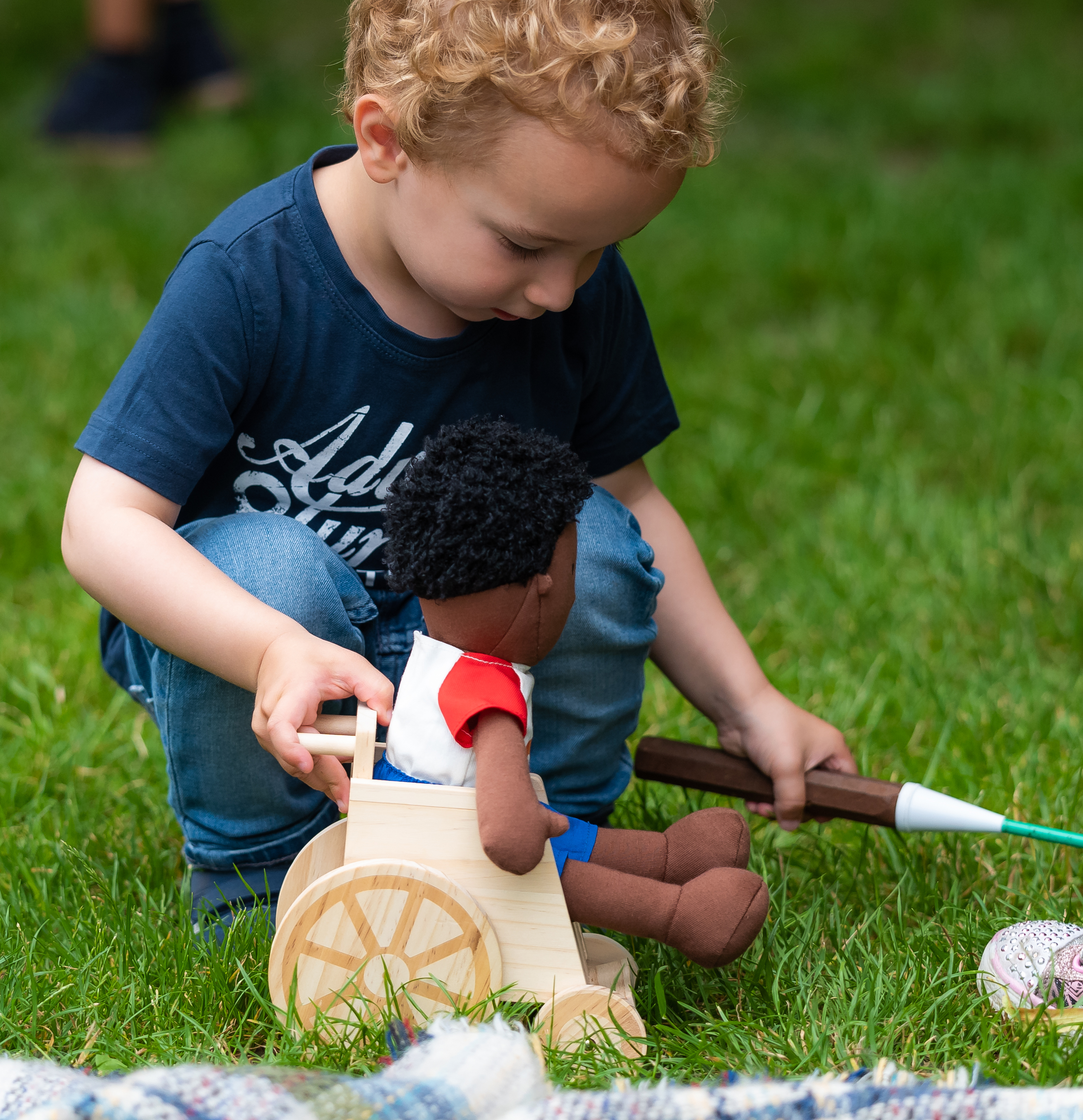 "UNICEF estimate 150 million children worldwide are growing up with disabilities. We believe these children are entitled to positive representation so that they can develop a secure self-image," Winnie says. "Following the launch of my dolls I was approached by so many parents asking me if I would consider creating more inclusive dolls with different disabilities. With my nephew being diagnosed with autism, it naturally felt like the right direction to expand our range of dolls in.
"We're so excited to be launching this new crowdfunding campaign and believe our new dolls can help all children see the beauty in themselves and in others."
Each doll comes with an accompanying booklet which gives their name, place of birth and a short story about themselves, including a famous role model who experiences the same disability, and facts and further information on their disability. Winnie's aim is that the dolls will not only appeal to children as a toy but can be used by parents or educators to start conversations about inclusivity and diversity.
We believe all children should have dolls that represent them, as well as dolls that look different from them so that they can grow up with a vision of being friends with anyone, regardless of race, gender or disability."

– Winnie Mak, Founder, One Dear World

We are absolutely delighted to be one of the chosen charity partners for this initiative. Many of the young people and families my AFK works with feel they're not represented in mainstream media, whether that's on TV and film, books, or the toys they play with. Everybody wants to see themselves reflected in the world around them. For those with disabilities, that can be a lot harder to find.
"There are so many barriers placed in front of those with physical or learning disabilities and those on the autism spectrum," said Jade Morley, Marketing & Communications Manager at my AFK. "These dolls are a positive step in helping to break down those barriers."
The donations from the sale of each Emily doll will help my AFK fund mobility equipment to help children live independently and gain easier access to the world around them.
The new dolls will be launched on 23rd September and will retail from between £24 and £30. Individuals can donate towards the crowdfunding campaign and pre-purchase a doll at www.onedearworld.com/dollsforall until 16th October.