Nirav's first day at work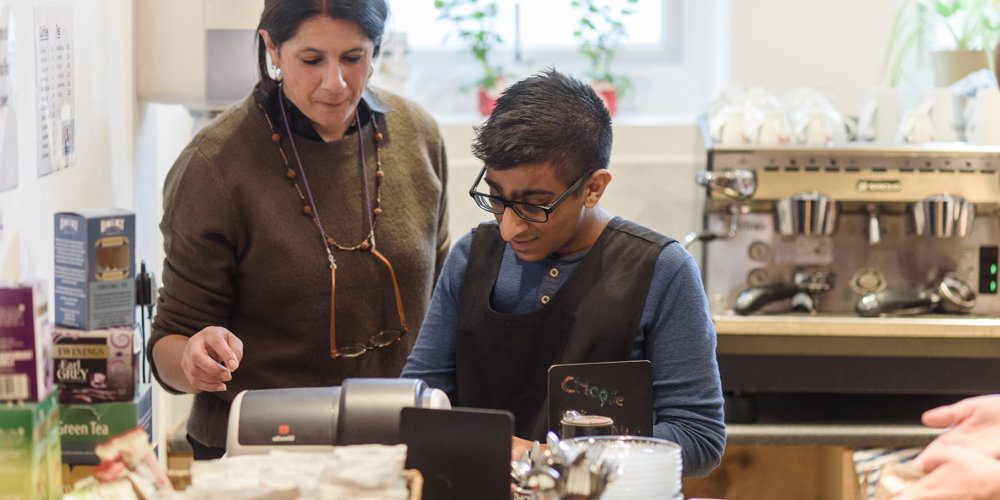 Nirav has been attending tutoring and training sessions at my AFK (Action For Kids) for two years.
He started with my AFK on the Holiday Programme and was initially very nervous but he tried different activities, became a trainee on the Life and Work Programme, and today started his first work placement at our community cafe.
He smiled as he made lots of cups of coffee and tea, used the cash register and served customers.
He told us: "I love working here. I was shy when I first came to AFK and I wasn't talkative. I am more confident now – if I don't like something I still try it out. I would tell anyone else who feels like that to just go for it because it makes you feel happy and good and brave."