"I love Mondays now!"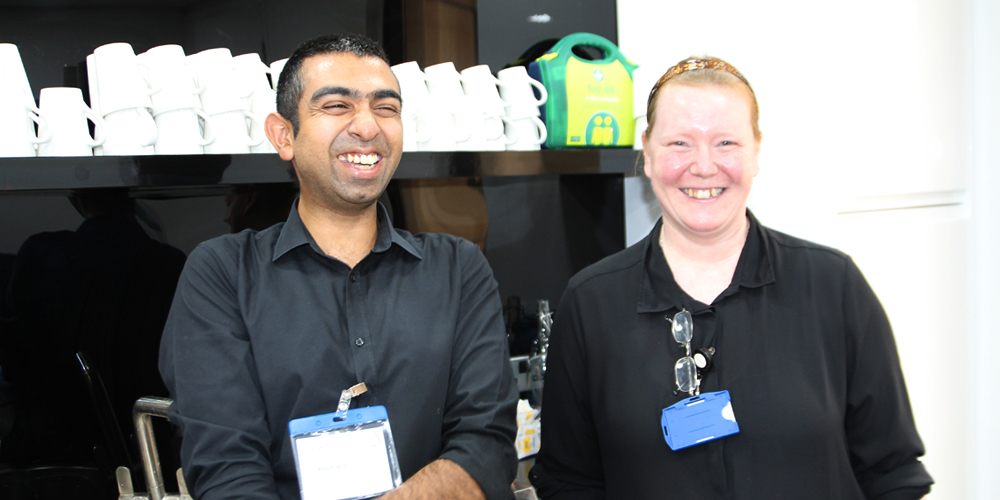 Fasial has been working at Regus
Fasial has been working at Regus serviced offices since April, together with work placements at OrganicLea and the local library. He is continually working towards independence and now has a support worker helping him achieve his work and life goals.
Not only is Faisal enjoying learning new skills, gaining work experience and meeting new people, his colleagues really like working with him.
Michelle told us: "I love Mondays now – Faisal and I have such a laugh and we work well as a team, and that's what it's all about. I think Faisal's great, he's helps me out an awful lot, works hard and is a natural help around the place."
Faisal said: "I help clearing and cleaning the kitchens and then I work out room bookings on the computer – working on the computers is my favourite part."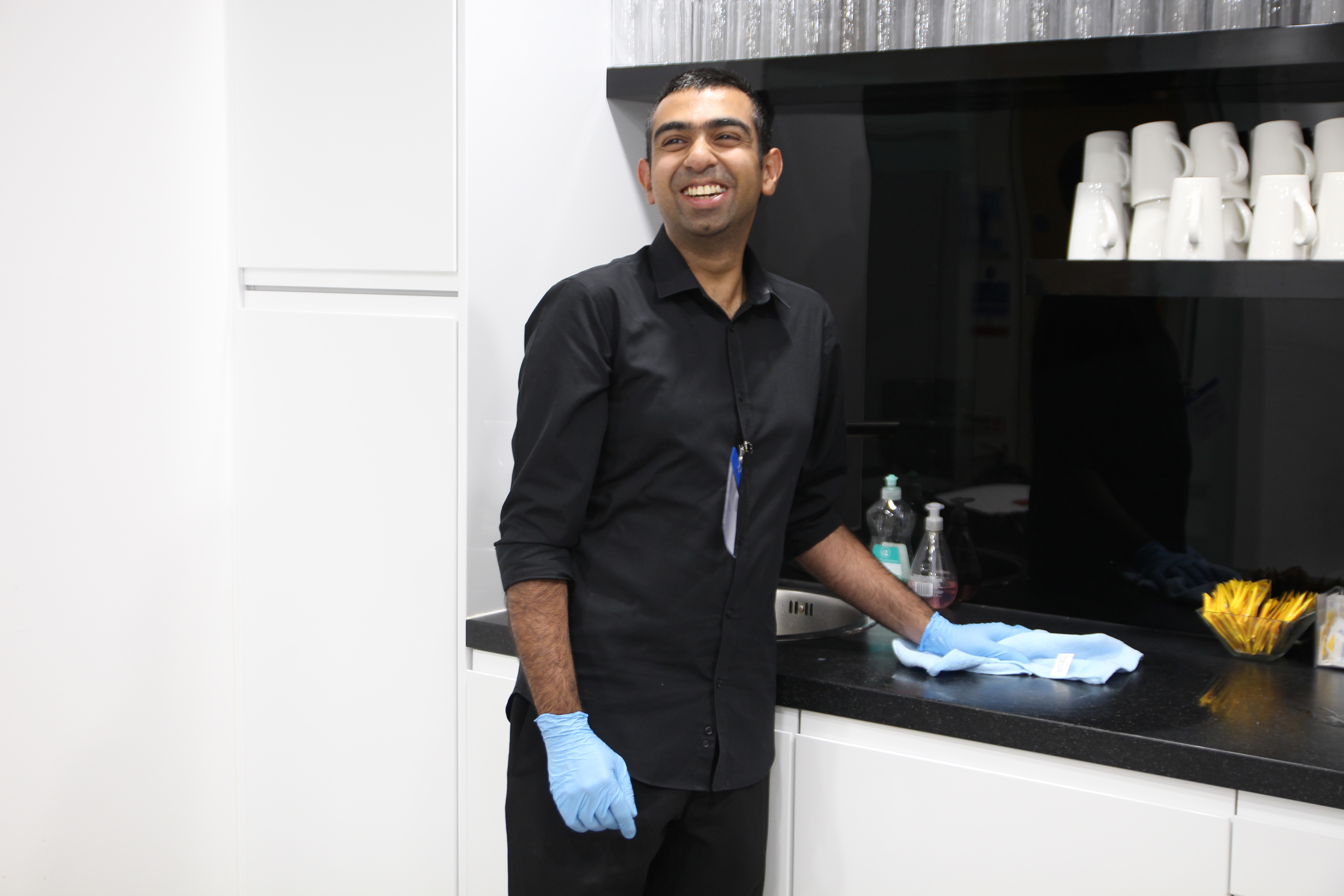 Regus community manager, Vicky, said: "Faisal has so much initiative and his support worker is there to help him if he needs it. 
"Businesses might think it will be more work to take on candidates with learning disabilties but that's just not the case. I have never had to take any extra time to get involved.
"All new employees are the same, everyone has skills but some individuals might need extra support to start, which my AFK provides. Young people with learning disabilties just need to be given the opportunity."
Find out more about our Life & Work programme here.