Hamid loves his new chair!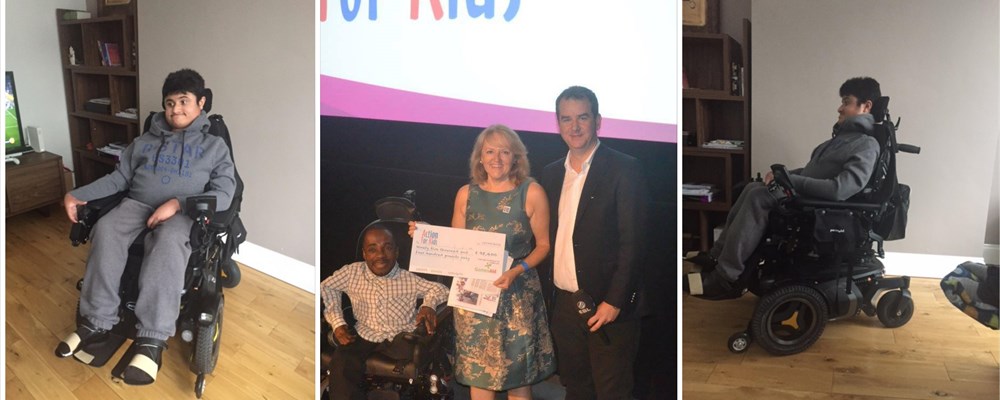 Thank you GamesAid!
16 year old Hamid has recently received his new powered wheelchair thanks to the generous and committed folks at GamesAid, the games industry charity.

Hamid has Duchenne Muscular Dystrophy (DMD) which affects all of his muscles. His physical ability is severely limited by his condition and he is very dependent on others for all aspects of his daily life.
Hamid needed a new powered chair as his old one was completely worn out. It had become very uncomfortable and his arms would often slip over the edges as he had out grown it. Action For Kids (my AFK) provided the chair over 7 years ago and we were worried about how unreliable it had become.
As part of the generous donation received from GamesAid we have been able to provide Hamid with an M400 Copus powered wheelchair, which has been fitted to support him properly and allow him to be as independent as possible.
We will also maintain Hamid's new chair with annual services and if it breaks down we will arrange for it to be fixed as quickly as possible.
Thank you for all your support GamesAid and we hope you enjoy your new powered chair Hamid.