Freedom for Adam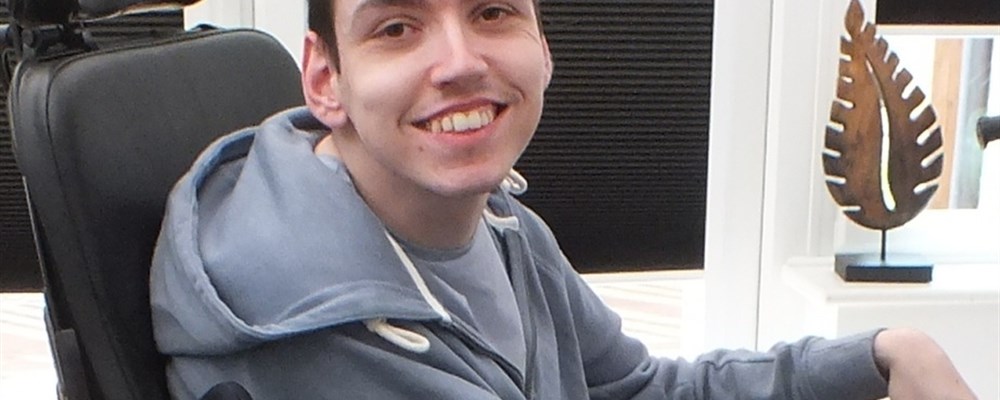 Adam loves computer games, films, going to the cinema and volunteering at his local hospital but Adam desperately needed a new wheelchair to be able to do the things he loved.
For 10 years, Adam had a sit-to-stand wheelchair to help his circulation and general health but it was damaged, too small and left Adam in pain.
Mum, Helen Clews, said: "We would like to thank everyone. Adam loves the chair, it gives him more freedom and independence. Adam now sits so much better, which helps his posture and digestion, and he is so much more comfortable.
"The chair allows Adam to reach in to his cupboards himself and be at the same level as everyone else. Sit-to-stand wheelchairs are amazing for people like Adam they make such a difference to quality of life."
This was made possible by a grant from the ACT Foundation.