Footvolley comes to AFK Beach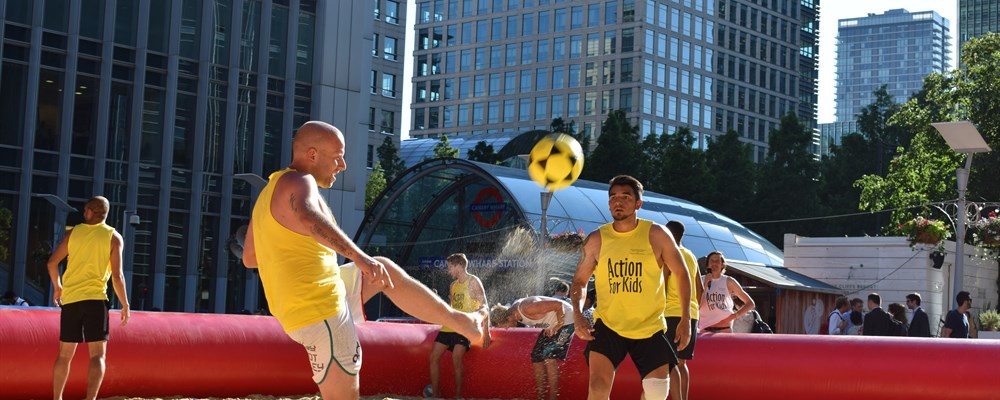 The popular Brazilian sport – which is basically beach volleyball without using your hands – made its debut at the annual AFK Beach Volleyball Championships in London this summer.
Stars from the sport 2016 UK Champion, James Titley, plus 2014 UK Champion, Ben Coyne, and employees from Tandem Banking and N200|GES competed on the sand.
Director of the UK Footvolley Association, Nick Dugdale-Moore, said: "This is the first time we've been involved in the championships and it's great to be here in the city, on the sand. Next year we'll have more teams and we'll raise lots more money for young disabled people."
Player James Titley, who is heading to the World Footvolley Tournament at the Olympic Beach Volleyball Stadium in Rio next month, showed support for more footvolley to be played in the UK.
He said: "It's a great opportunity to showcase the sport in the UK and get lots of new people playing. I've been playing footvolley for 10 years and it's great. It's a sport for the rich, the poor, the old, the young, the fit, the fat – everyone comes together – and if you like football, you will love footvolley."
Many thanks to N200|GES and Tandem Bank – represented by Matt Coyne and Barry Edwards respectively.