Danielle's new wheels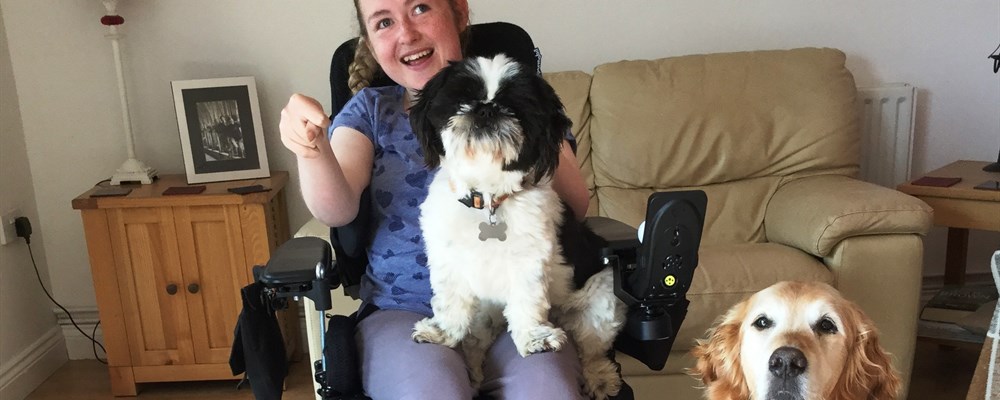 Danielle loves her dogs.
She always goes on big walks and takes her assistance dog, Stamper, to shows and competitions, as well as training her collie, Cava.
Her biggest dream is to take Cava to Crufts in the future.
But her old wheelchair was eight years old, too small and had lots going wrong with it – she was even left stranded a few times and unable to move around.
Action For Kids (my AFK) and the ACT Foundation ensured Danielle got the chair she needed to be out and about with her dogs and be on the right path to become the dream dog trainer she wants to be.
Danielle's mum, Fiona, said: "The wheelchair Danielle needed was not available on the NHS – it was a big worry and we hoped and prayed for an answer. I don't know what we would have done without the help we got from Action For Kids and the ACT Foundation, we'll be eternally grateful."