AFK College: Dreams, hopes and goals for the future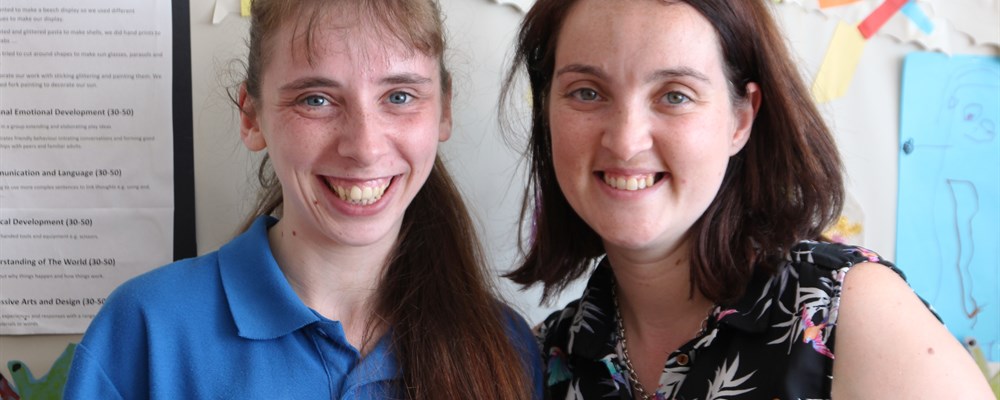 AFK employer is finalist at prestigious awards
A nursery which has only been running since April 2015 is through to the final for the Nursery World Awards 2016 in the Community Support category.
Among a high standard of submissions, MTO Nursery were shortlisted because of their work with Action For Kids (now known as my AFK) supporting young people with special educational needs and disabilities into work.
In the last year, the nursery has facilitated three students on work placements, including a young person with Down's syndrome and two with learning disabilities.
The nursery recently employed AFK student Michelle on a paid childcare apprenticeship.
Michelle said: "I've always wanted to do this job, I like kids. My colleagues and my boss are very nice here; they treat me like a member of staff. It's nice to wake up in the morning and look forward to going to work."
MTO manager and special education needs coordinator, Vicci Francis, said: "We are incredibly proud of our connection with Action For Kids, and delighted at being recognised by the Nursery World Award judges for such a prestigious award.
"We urge more employers to recognise the value of supporting all young people into work; the benefits to our company are many, and Action For Kids are unique in offering employers excellent support."
Action For Kids' Life & Work team manager, Elaine Harman, said: "Action For Kids is delighted that MTO Nursery has been shortlisted for this award. It is well deserved and not a surprise – we have watched students really flourish at the nursery.
"Working with community organisations such as MTO is crucial for Action For Kids to be able to help young disabled people gain skills, confidence, visibility in society and ultimately paid work."
The awards will be held on 24th September at the Brewery in London.