Harry's new powered wheelchair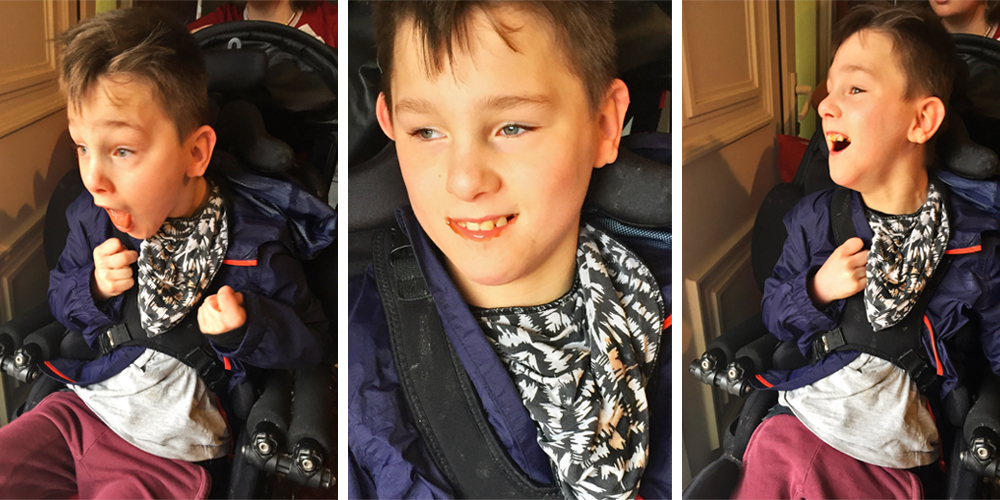 A picture is worth a thousand words: 12-year-old Harry received his new powerchair earlier this month!
Harry is a bright and sociable boy, who enjoys meeting new people and doing new things. He also loves the outdoors and going out to do activities such as visiting the zoo.
Harry has Cerebral Palsy and is profoundly deaf. He is a full-time wheelchair user and needs support with all his daily needs and activities. His family applied to my AFK for a specialist powered wheelchair as his previous NHS manual chair was not suitable for his needs. Harry's family told us that having a powerchair would help him build his independence and allow him to engage in fun activities that he couldn't in his manual chair. With a riser on his chair, he would be able to lower or raise his chair when visiting the zoo, to see the animals more easily.
Harry's chair was delivered at the beginning of July, and Harry's mum Sam got in touch to say:
"It's brilliant! He took it to school for the last 3 days of term and the teacher said it's life changing. He can be lowered right down for story/carpet time so he can be on the same level as his friends instead of towering over them. For the first time ever he has been able to sit at the table & be pushed completely underneath so the carers can sit opposite him. He looked around & looked so happy. The teacher said he was looking around like he was just like everyone else now!!! It's brilliant, we can't thank you enough!!!"
These photos show Harry's face when his new powerchair was being delivered and he saw it for the first time.